Project Officer (VPSG4)
Show me jobs like this one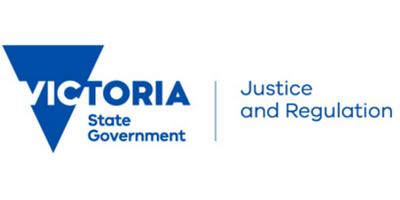 Job Ref:
VG/DJ1093SEP
Employer:
Department of Justice and Regulation (VIC)

Job Type:
Full Time Temporary
Address:
Post Date:
13/08/2018

At the Department of Justice and Regulation, we're looking for people who want to make a difference. People who take pride in their work. People who get things done. People who are committed to making Victoria a safer place. We embrace diversity and strive to have a workforce that reflects the community we serve. We're all about recruiting the best people, regardless of gender, age, disability, religion, sexual orientation or cultural background. If you think you can do the job and would be a good fit for our department, we'd love to hear from you. The department is committed to the safety and wellbeing of children and recognises that children's rights need to be respected, their views welcomed and valued, and their concerns taken seriously and acted upon. If you're having any trouble viewing this ad and would like it or any attachments in an accessible format (such as large print), please don't hesitate to get in touch with the contact person listed on the ad. For more information on working with us and our recruitment process, please visit justice.vic.gov.au/careers We're proud of the important work we do across Victoria. Want to be part of it?

About us

The Department of Justice and Regulation (DJR) delivers high quality services to Victorians and supports a safe, just, innovative and thriving Victoria. We provide professional, value for money services that are driven by our values: working together, making it happen, respecting other people, serving the community and acting with integrity.

The Regional Services Network (RSN) is one of the Department's Twelve divisions with approximately 3,850 staff and is responsible for delivering front line operations across the seven regions of the state of Victoria. It engages with local communities to deliver responsive and inclusive justice and regulation services.

The Regional Support Unit, (RSU) Finance Infrastructure and Governance is a centrally located team that provides high level executive coordination between the DJR divisions and the RSN. While the Regional Support Unit reports to the Deputy Secretary, Finance Infrastructure and Governance, it supports the Executive Directors (EDs) and Regional Directors (RDs) through the provision of high level corporate, administrative, financial, procurement, project and policy functions, acting as a key liaison point between the RSN and departmental policy and program areas.

About the role

As the Project Officer (Safety) you will be responsible for:

participating in projects to promote a learning environment that ensures compliance with all legislative and corporate governance requirements and Registered Training Organisation RTO Standards as required
managing a variety of Regional Safety activities and projects aimed at supporting a safety first culture including training and professional development programs for staff across the Regional Service Network including the design, delivery and evaluation of these programs
collaborating and partnering with key stakeholders to design and deliver safety projects including learning strategies to increase capability and capacity of teams and individuals in the RSN and their ability to respond to variety of incidents including occupational violence.

About you

As our ideal candidate, you will be required to demonstrate:

knowledge and experience of competency-based training and assessment, including the ability to plan, manage and implement a range of training solutions
project management ability
the ability to design, facilitate and implement a variety of training and other safety programs
sound understanding of program evaluation techniques.

For more information on the accountabilities and key selection criteria for the role please refer to the position description.