Research Assistant - Molecular Biology (VPSG2)
Show me jobs like this one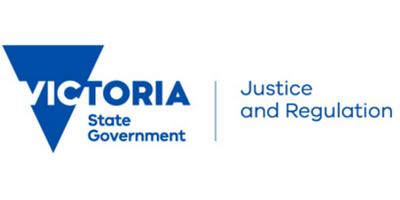 Job Ref:
VG/FM1709SEP
Employer:
Department of Justice and Regulation (VIC)

Job Type:
Permanent Full Time
Address:
Post Date:
13/08/2018


The Victorian Institute of Forensic Medicine is Australia's most comprehensive forensic medical facility. We serve the Victorian community and the whole of the Victorian justice system, especially the courts. We provide the justice system with evidence to underpin safe convictions and appropriate acquittals. Our doctors help investigate deaths reported to the Coroner, examine alleged offenders and assess, treat and support victims of crime. The Donor Tissue Bank of Victoria supports patients and their families by providing safe tissues for transplantation and medical research. We embrace diversity and strive to have a workforce that reflects the community we serve. We're all about recruiting the best people, regardless of gender, age, disability, religion, sexual orientation or cultural background. If you think you can do the job and would be a good fit for our organisation, we'd love to hear from you. If you're having any trouble viewing this ad and would like it or any attachments in an accessible format (such as large print), please don't hesitate to get in touch with the contact person listed on the ad. For more information on working with us and our recruitment process, please visit justice.vic.gov.au/careers If a career that can give you the opportunity to contribute to a safe and just Victoria appeals to you, we look forward to hearing from you.

Do you have a science degree relevant to biochemistry, molecular biology or genetics and experience undertaking DNA analysis?

Do you have knowledge of good laboratory practice, and OH&S issues in laboratory, scientific or medical environments?

Are you able to work collaboratively in a team environment and maintain a high-level of service delivery?

VIFM's Molecular Biology Laboratory (MBL) provides DNA analysis primarily for the purpose of the identification of human remains, and to assist with criminal investigations, using nuclear and mitochondrial DNA analysis methods. The laboratory is fully accredited by NATA and has a number of molecular biology tests available. Staff members are required to prepare medico-legal reports to clients and provide authoritative interpretation of any results, including the provision of expert evidence to courts.

The primary role of the Research Assistant is to conduct routine laboratory procedures, and perform DNA testing within established protocols and procedures under the supervision of senior staff.

Responsibilities include:

Assisting in the preparation of reagents for the Molecular Biology Laboratory (MBL)
Assisting in the processing of specimens and other exhibits
Under supervision, assisting in the performance of routine procedures in the laboratory
Ordering consumables and assist with inventory to ensure smooth running of the laboratory
Assisting Supervisor in running the quality activities for the laboratory
Maintaining instruments, pipettes, equipment and stores used daily in the laboratory
Maintaining a laboratory working environment that meets the accreditation requirements of the laboratory – such as NATA requirements.

To be successful in this role you will have:

Minimum qualification: Diploma in Science, Biochemistry or an equivalent.
Technical experience, and understanding of molecular biology based methodologies – such as PCR, genotyping, and sequencing
Ability to undertake DNA analysis of routine and compromised samples
Sound knowledge of the principles underpinning the DNA analysis pipeline
Sound interpersonal and problem-solving skills and the demonstrated ability to work effectively with a wide range of people within and outside the organisation
Sound knowledge of OH&S issues related to scientific or medical field
Developed written and oral communication skills
Ability to work cooperatively in a team environment.

Desirable Requirements

Tertiary qualifications in science, with majors in biochemistry, molecular biology or genetics
Knowledge of population genetics and statistics
Membership of one or more relevant professional associations, e.g. Australian and New Zealand Forensic Science Society.

Candidate Information

Candidates should be aware that due to the nature of the work that VIFM undertakes, staff will be exposed to equipment, content and concepts of a graphical nature, such as forensic material, descriptions and images, medical reports, and mortuary/laboratory environments.
Further information about VIFM's work can be found at www.vifm.org.
Candidates must be legally entitled to work in Australia (ie. Australian Citizen, Permanent Resident, or hold a valid work permit or visa) to apply for this position.