Principal Business Analyst
Show me jobs like this one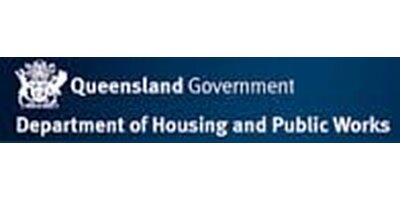 Job Ref:
QLD/288371/18
Employer:
Department of Housing and Public Works (QLD)

Job Type:
Fixed Term Full Time
Address:
Post Date:
13/08/2018

The Principal Business Analyst is responsible for the development and management of quality information systems, and enhanced management reporting capabilities. It oversees high level operational research to produce value added financial and non-financial analytics to enhance performance reporting, decision making and master data authentication.

Job details

| | |
| --- | --- |
| Position status | Temporary |
| Position type | Flexible full-time |
| Occupational group | Accounting and Finance |
| Classification | AO7 |
| Workplace Location | Brisbane Inner City |
| Job ad reference | QLD/288371/18 |
| Closing date | 26-Sep-2018 |
| Yearly salary | $103154 - $110613 |
| Fortnightly salary | $3953.90 - $4239.80 |
| Job duration | until 19 July 2019 with possible extension |
| Contact person | Angela Tham |
| Contact details | PH no: (07) 3008 3214 |

Some of the key responsibilities of the position will include:
• Contribute to the development, maintenance and monitoring of financial and non-financial performance indicators at both the departmental Output and whole-of-Government Outcome levels.
• Contribute to multi-disciplinary project teams to achieve desired system products and outcomes.
• Develop and report upon metrics and key performance indicators in relation to financial management services.
• Establish and mature continuous and measurable business process and service delivery improvements within respect to financial management services delivered to the Department.
• Contribute to the achievement of continuous improvement by encouraging an environment where high quality work is achieved and is supported by the development and adherence to quality systems.
• Provide creative and innovative approaches to financial management to enable clients to maximise benefits to be derived from good financial management.
• Develop and Maintain Master data authentication process.
• Provide reporting to senior management through formal financial and management reporting and ad-hoc reporting on significant business initiatives and the possible impact on the Department and its business units.
• Develop and lead a team of direct, shared and business unit resources in the provision of efficient, effective and economical financial systems and services across the Department.
• Foster strong working relationships with officers across the Department to assess the impact of change initiatives and to identify issues that impact on the financial effectiveness of the organisation.
• Quality assure quantitative and financial models developed within the agency to support business decisions making.
• Apply expert knowledge in financial management and project management skills to develop, implement and evaluate business process relating to financial management functions and financial systems reform
• Market available financial reporting systems to internal and external stakeholders to gain acceptance and build relationships and ensuring their issues are considered in the outcomes of future systems to be developed.

Applications will remain current for 12 months.

Further information

Please ensure you download all attachments and follow the instructions on how to apply.

Documents

Before applying for this vacancy please ensure you read the documents below.