Strategic Projects Advisor
Vacancy has expired
Show me jobs like this one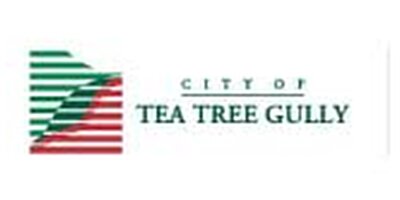 Employer:
City of Tea Tree Gully

Job Type:
Full Time
Address:
Post Date:
10/08/2018


Strategic Projects Advisor



A progressive local council seeking an influential Strategic Projects Advisor to enhance capability in project management and capital works delivery across the City of Tea Tree Gully.

About the Company:

Located in the North Eastern suburbs of Adelaide; City of Tea Tree Gully (CTTG) is a progressive Council with a strong reputation for innovation and service excellence. Striving to support the community, stimulate our economy and create a more livable, vibrant and accessible city; a city which prospers because our people are there making it happen.

Role Overview:

The City of Tea Tree Gully delivers up to $30M in capital projects per annum to benefit the local community. In addition to this, Council frequently benefits from externally funded projects and grants opportunities which further adds to the project management program.

Reporting directly to the Director Assets and Environment, the Strategic Projects Advisor will be responsible for contributing to the delivery of projects across the organisation. With stakeholder management a key focus area, this role will involve proactive consultation with the Mayor and elected members of Council, the media and community stakeholders on current projects within the City of Tea Tree Gully area.

The role will require a self-directed and proactive individual to collaborate with project managers, executive and management staff, external agencies and project partners. Using your communication skills and influential style and leadership to deliver and promote Council's Capital Works Program.

Key Responsibilities:

Establish and monitor overarching capital works programme reporting, suitable for Elected Members, Executive Leadership Team and internal stakeholders
Establish an advisory process to promote capital works within the community
Prepare and present council reports and presentations related to project management
Promote, train and assist users of the project management framework
Monitor the quality of project delivery within the organisation
Oversee recording and reporting of relevant CITB register and payments
Provide summary reporting of project management and project risks as required
Coordinate the development of conceptual and detailed design plans and specifications for a range of capital projects
Undertake practical completion and inspections of works ensuring contract compliance and asset handover
Respond to enquiries from the public and Council staff on project matters
Deliver a range of identified capital works projects as required by operational needs

Skills, Knowledge and Experience:

Proven experience in managing civil infrastructure projects
Tertiary qualification in Civil Engineering, Project Management or related discipline
Experience in the coordination of projects to deliver desirable outcomes
Demonstrated experience in contract management
Experience in the preparation of technical and contract documentation, briefing papers, reports and general correspondence
Initiative and ability to work autonomously, with minimum supervision
Commitment to development of strong working and collaborative relationships at all levels within the organisation
Advanced verbal and written communication skills with the ability to negotiate, influence and motivate individuals
Superior interpersonal and analytical skills with the ability to build and maintain relationships with all stakeholders and suppliers in a professional and efficient manner
Strong MS Office skills are essential
Knowledge of local government and/or public sector business practices and governance arrangements will be highly regarded

If you're passionate and want to join a focused, visionary and community-minded organisation, we want to hear from you. By joining the City of Tea Tree Gully, you will benefit from challenge, variety and an opportunity to develop your career.

Application close 21 September 2018.