Contractor Performance Auditor - Open Space Specialist
Show me jobs like this one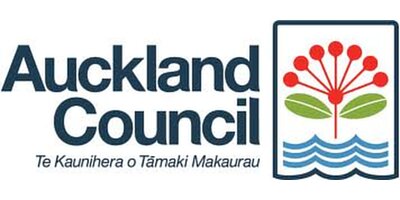 Employer:
Auckland Council

Job Type:
Contract
Address:
Post Date:
10/08/2018

Facilities Contracts and Supplier Management specialist role
Audit role with a focus on service contracts for open space maintenance
Auckland Central and regional locations

The opportunity

Community Facilities provides world class open space and building facilities that are financially considered and deliver on Auckland's expectations and aspirations. As kaitiaki (guardian) of facilities, we have an important role in facilitating the wider social, economic, environmental and cultural outcomes that promote the wellbeing of our communities. Be part of a unit that manages delivery of facility management and maintenance of all built and open space facilities across the region.

The Contracts & Supplier Management Unit supports and provides high quality contract management services for contracted suppliers through effective procurement, establishing performance management measures, auditing process development and contract performance improvement. This unit delivers on energy management and sustainability outcomes for Community Facilities and the wider corporate operations of Auckland Council.

Reporting to the Manager Audit Contract Performance, your role of Contractor Performance Auditor - Open Space Specialist will consist of overseeing, supporting and guiding the contract performance auditing relating to Auckland Council's open space assets. You will be required to travel to various sites working with the operations teams and contractors to ensure facilities are being maintained in accordance with expected contract outcomes and industry best practice. You will ensure the audit programme is developed and the operational teams are trained to ensure they are meeting onsite physical audit requirements.

About you

You will have solid experience in open space or grounds maintenance and a tertiary qualification is desirable in Horticulture or a similar background. As well you will have experience in physical works auditing, health and safety audit and inspections. This role requires you to have strong relationship management experience and you will be a confident communicator with strong written and verbal communication skills.

What we offer

This is an outstanding opportunity to enhance your career and contribute to the future and direction of the team and work with a positive, fun group of people who are all heading in the same direction. The results of your work are tangible, a lot of variety is offered and a competitive remuneration. There is flexibility in your 40 hour working week and this is a role where you will be able to truly contribute to Auckland in becoming the world's most liveable city.

If you are high performing, passionate about Auckland and the world around you and would like the chance to facilitate making tangible and visible improvements to our community's facilities then join us.

Apply today (telling us why you are interested in and right for this opportunity) by cover letter along with your CV. If you are an internal candidate (not a temp or contractor), please apply via Tupu.


Applications close Sunday, 30 September 2018.



You will be required to have a valid NZ driver's licence due to the nature of the position where you will be required to regularly travel to various Community Facility sites across the Auckland region.

This role is deemed safety sensitive and in line with Auckland Council policy, you will be required to complete pre-employment drug & alcohol testing.

Auckland Council is an equal opportunity employer (EOE) and we are committed to providing a working environment that embraces and values diversity and inclusion. If you have any support or access requirements, we encourage you to advise us at the time of application to assist you through the recruitment process.