Team Leader Parks Building Services
Show me jobs like this one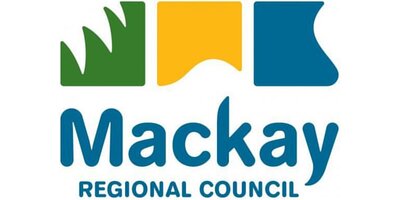 Job Ref:
3380
Employer:
Mackay Regional Council

Job Type:
Full Time
Address:
Salary and Benefits:
69120.00 - 74463.00
Post Date:
07/09/2018



Team Leader Parks Building Services



Mackay Regional Council has an opportunity for an experienced Team Leader – Building Services to join or Parks, Environment & Sustainably team.


In this role, you will lead a team of trade qualified professionals in the delivery of scheduled and unscheduled maintenance work on Council's park facilities. Provide a broad range of high quality trade level, repair and maintenance skills to develop, schedule and oversee planned maintenance of park infrastructure, and other maintenance duties on a scheduled or as directed basis.


Additional responsibilities in this role include:

Organise staff and resources required to undertake assigned maintenance duties to ensure the timely and proficient completion of designated work.
Set out formwork and calculate accurate volumes of concrete and quarry materials.
Have excellent time management skills.
Be able to read and decipher plans/drawings.
Organise and supervise contractors, whilst monitoring compliance with council procedures and systems.


To be successful in this role, you will have:

Trade Qualifications (i.e. carpentry, cabinet-making) OR equivalent as set out in the Building Trades Public Sector Award (State).
Current General Construction Safety 'White' Card
Current QLD Manual Car 'C' Class Open Driver's Licence
Current QLD Medium Rigid Truck 'MR' Class Licence OR a willingness to obtain
Broad industry experience in general building maintenance and/or construction.


Why work for Mackay Regional Council?

Mackay Regional Council offers flexible work conditions giving you ample time to explore the endless beautiful beaches or chill out at the alfresco cafes within the City Heart. And for those who still have energy at the end of the working week, take a scenic jaunt past the sugar-cane fields to Eungella National Park or some of the other beautiful forests, parks, gorges and secret swimming holes in the Mackay region.


In return for your valued contribution you will be rewarded a competitive remuneration package including attractive salary, employee benefits, as well as up to 5 weeks annual leave.

Base salary range from $69,120 - $74,463
Up to 18% weekly superannuation contribution (conditions apply)
Choice of 4 or 5 weeks' annual leave with 17.5% leave loading
Flexible work arrangements
9-day fortnight roster
Active social clubs
May be eligible for salary sacrificing options through Salaris
Lifestyle benefits program including corporate discounts
Study and assistance programs for career development
Learning and development opportunities
Employee Assistance Program


Applications Close: 27 September 2018


Applicants are asked to submit a cover letter, resume and a brief statement addressing the selection criteria. The selection criteria can be found on the last page of the Position Description, available to be downloaded from the vacancy on Council's website.


We are an Equal Employment Opportunity (EEO) employer, where all applicants are treated with fairness and respect and have equal access to all opportunities available. At Mackay Regional Council, diversity is about creating a respectful and inclusive workplace that recognises the unique contributions and perspectives of our employees, working together to deliver extraordinary results.