Compliance Officer
Vacancy has expired
Show me jobs like this one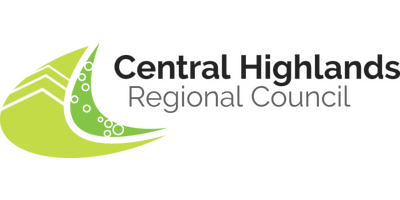 Job Ref:
10538
Employer:
Central Highlands Regional Council

Job Type:
Fixed Term Full Time
Address:
Salary and Benefits:
$66,331.95 p.a plus super
Post Date:
07/09/2018





Compliance Officer




Reporting directly to the Coordinator, Development and Planning, the Compliance Officer supports Council's direction by promoting compliance with and understanding of the town planning scheme and other legislation administered by Council in a professional and efficient manner and for ensuring the development of good working relationships with all staff and the public. The Compliance Officer will also be responsible for the prompt and accurate investigations of complaints in relation to compliance matters with statutory constraints and the management of any legal proceedings through the Planning and Environment Court. The Compliance Officer will also ensure compliance with Local Government Infrastructure Fees and Charges.

KEY RESPONSIBILITIES

The key responsibilities for this position include:

Service delivery. Holds overall responsibility for the successful delivery of 'case load' of applications and compliance matters associated with development assessment, strategic land use planning, development engineering, building and plumbing regulation and development.
Technical skills and expertise. Ability to understand, interpret, administer and comply with relevant legislation and Council policies legislation applicable to the functions within local government development and Council.
Investigations. Ability to investigate, interpret and enforce the provisions of the town planning scheme in relation to development land uses, and enforce compliance with conditions of approval.
Information delivery. Producing high standard reports, correspondence and advice to internal and external clients relevant to disciplines with the unit
People management. Develop and support work teams and individual employees within the unit to achieve section and organisational goals.
Project management. In conjunction with the Manager, assist in planning, implementation, and tracking of specific short-medium term projects.


SELECTION CRITERIA

Your application must demonstrate your skills, experience and qualifications in the following mandatory requirements:

Tertiary Qualifications and extensive experience in the field of specialist expertise, such as compliance investigation, law and / or town planning.
Demonstrate ability to investigate, interpret and prepare evidence on Council's behalf.
Demonstrated ability to mediate and use persuasive skills when dealing with conflict and other parties.
Demonstrated ability to effectively exercise sound judgement in relation to enforcement procedures.
Sound experience in negotiation.
Knowledge of Council's procedures and policies.
Excellent communication and interpersonal skills relevant to the position and strongly focused on the provision of quality customer service.
Proficiency in comprehensive report writing and demonstrated ability to produce logical, plain-English, and professional written communication.
Demonstrated strong capacity to plan workload, achieve set goals and meet deadlines.
Ability to effectively operate Council's computer systems including ECM, Authority, GIS and the MS Office Suite.
Minimum of Queensland C class provisional driver's licence.

PRE-EMPLOYMENT CHECKS

As part of the interview process you are required to undertake the following pre-employment checks.

Right to Work in Australia
Qualification Check
Medical Assessment including Drug & Alcohol testing.

Central Highlands Regional Council will arrange these checks for the preferred candidate following interview.

BENEFITS

There are some great benefits working for Council, including:

A generous superannuation scheme – 12% for employees contributing 6%, total 18% (conditions apply)
5 weeks annual leave with 17.5% leave loading
Uniforms and PPE supplied (if required)
Payroll deductions and salary sacrifice options
Wages paid fortnightly
Employee Assistance Program
Rostered days off

Central Highlands Regional Council is an Equal Opportunity Employer and offers a smoke free work environment.

For further information about the role please contact Sarah Ronnfeldt, Acting Manager Planning and Environment on 1300 242 686.