Coordinator Planning and Development
Show me jobs like this one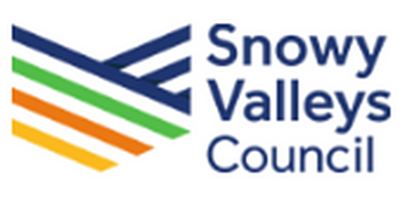 Job Ref:
SVC122
Employer:
Snowy Valleys Council

Job Type:
Permanent Full Time
Address:
Salary and Benefits:
$3,340.40 - $3,759.60 per fortnight (gross) plus 9.5% Superannuation
Post Date:
07/09/2018

Enjoy an attractive remuneration plus leaseback vehicle
Enjoy benefits on offer including relocation assistance
Salary sacrificing options are available including rental assistance.


Some of your key responsibilities of the position will include:

Coordinate and supervise the Planning and Development team members on a daily basis.
Preparation and review of the Local Environmental Plan, Development Control Plan, Guidelines and Policies under the Environmental Planning and Assessment Act.
Identify opportunities for and participate in strategic town planning at regional level.
Carry out investigations of complaints relating to Land Use Planning.
Provide accurate and timely advice to the public and Council.
Investigate complaints or breaches of relevant legislation and take appropriate action.
Attend the Local Court and the Land & Environment Court for Appeals and Orders as necessary.
Liaise with Council's Heritage Advisor regarding Development Applications and heritage projects.
Monitor and coordinate the process of development and subdivision applications, including research and analysis of the natural and built environment

The successful candidate will be tertiary qualified in Urban and Regional Planning and a minimum 5 (five) year's experience in Urban and Regional Planning. Further, the successful candidate will have demonstrated expereience in the supervision of staff and experience in completing inspections to ensure compliance.

Working knowledge of the following is also required:

Environmental Planning & Assessment Act 1979 (EPA Act) and Regulations
Environmental Planning Policies
Local Government Act 1993
Government Information (Public Access) Act
Work Health and Safety Act 2011 and Regulations 2017

Application close Friday 28 September 2018 at 5 pm.

Salary will be paid in accordance with the Snowy Valleys Council Salary System at Grade 13 ranging from $3,340.40 - $3,759.60 per fortnight (gross) plus 9.5% Superannuation, leaseback vehicle, relocation assistance and salary sacrifice opportunities.

For further information on this position, please contact the Division Manager Development and Environment, Robert Cox on 6941 2520 or by emailing rcox@svc.nsw.gov.au

Snowy Valleys Council is an EEO employer and ensures the absence of discrimination in employment. Council has a 'No Smoking in the Workplace Policy' and operates a Drug and Alcohol testing program.