Sexual Assault Counsellor
Vacancy has expired
Show me jobs like this one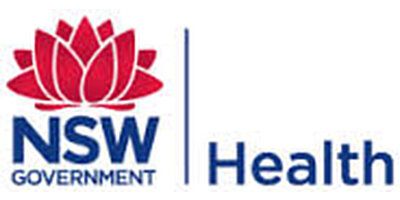 Job Ref:
REQ48945
Employer:
NSW Health

Job Type:
Permanent Full Time
Address:
Post Date:
06/08/2018

Employment Type: Temporary Part Time
Position Classification: Psychologist
Remuneration: $33.40 - $49.65 per hour
Hours Per Week: 24
Requisition ID: REQ48945

Applications Close: 20 September 2018



Together, Achieving Better Health

Nepean Blue Mountains Local Health District will drive innovation and excellence in health service delivery that provides safe, equitable, high quality, accessible, timely and efficient services that are responsive to the needs of patients and the community

Nepean Blue Mountains Local Health District is an Equal Opportunity Employer and actively encourages diversity and inclusion within our workforce. We encourage applications from Aboriginal and/or Torres Strait Islander people, people with disabilities, and people from culturally and linguistically diverse backgrounds.

---

As part of the Sexual Assault Counselling Team, the position has 6 primary objectives:

To provide counselling, assessment, case management and advocacy to clients referred to the Sexual Assault Counselling service.
To participate in team intake/referral management processes and ensure appropriate and timely responses to clients referred to the Sexual Assault Service
To work in conjunction with other sexual assault or child protection counsellors to promote effective and integrated service delivery, through the implementation of joint case management, joint counselling or group work.
To participate in IVPRS clinical projects (e.g. group-work programs) or non-clinical projects (e.g. provision of training or consultation), as directed by IVPRS management.
To develop and maintain positive interagency partnerships with key service providers (e.g. Community Services, Non-government organisations or JIRT).
To produce specialist and high quality reports, and ensure timely and appropriate record keeping and data collection.

---

About Nepean Blue Mountains Local Health District

The Nepean Blue Mountains Local Health District provides world-class clinical care, research and innovation, and is committed to providing a workplace culture that values and promotes the growth of high performing teams and individuals. We are passionate about the work we do, and are committed to improving the health of our local community and enhancing the experience of all our patients.

See why people like you join our local health district – and welcome to the family! https://www.youtube.com/watch?v=W2FVDzrwYZI

To check out our diverse workforce and see some of our recent innovative and community-focused achievements, browse our YouTube channel: https://www.youtube.com/user/NepeanBlueMtsLHD

If you would like more information about our Local Health district, please visit our website: http://www.nbmlhd.health.nsw.gov.au/

About Applying

If you read this and think "Wow – that's me!" then please review the position description and selection criteria for the role. You will need to submit an application electronically by clicking on the "Apply Now" button. So that we truly understand how perfect you are for this role, please ensure that you detail your experience, skills, knowledge and any other relevant information by responding to each selection criteria.

To apply, you need to be an Australian citizen, permanent resident or hold an appropriate work visa.

Selection Criteria to be addressed:

Tertiary qualifications as a Social Worker. Sexual Assault Counsellor, Welfare Worker, or Psychologist and eligibility for registration with respective professional organisations.
Highly developed verbal and written communication skills, including report writing.
Demonstrated experience working with sexual assault or child protection clients/issues.
Demonstrated understanding of the dynamics and effects of sexual assault and best practice models for working with children, young people and adults who have experienced abuse and/or trauma.
Demonstrated assessment, case management and counselling skills with children, young people and adults.
Experience in, or commitment to, working with individuals and families from indigenous backgrounds and/or diverse cultural backgrounds.
Experience in the development and maintenance of interagency partnerships.
Current NSW Driver's License.