Administration Support Officer (VPSG2)
Vacancy has expired
Show me jobs like this one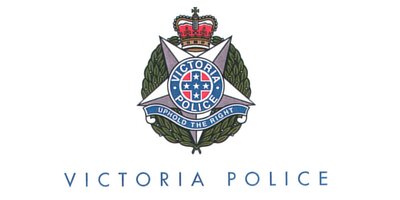 Job Ref:
VG/20004330V
Employer:
Victoria Police (VIC)

Job Type:
Permanent Full Time
Address:
Post Date:
06/08/2018

As the successful applicant, you will be in a support role performing administrative and financial duties within the Business Support Unit. The role involves working closely with both Victorian Public Servant (VPS) staff and Victoria Police members in work units associated to the Business Support Unit to provide a high level of financial and administrative assistance.

Your primary duties will include:


Maintaining financial records and accounts.
Accurately creating and maintaining financial reports using Microsoft Excel and Oracle.
Responding to telephone, email and hard copy correspondence.
Facilitating travel, catering and other purchasing requests when required.
Interpretation of various legislation and policy regarding the creating, sharing and storage of classified information.

As the successful applicant, you will have:

A high degree of accuracy when working with data.
Ability to work autonomously.
Previous experience in a finance/administrative environment.
Attention to detail, and high level accuracy when accomplishing a task.
Sound prioritisation skills.
Excellent interpersonal skills.
Ability to work effectively in a confidential environment.
Ability to work in a team environment.
Adaptability to change.

Requirements and relevant information:

The successful applicant may be required to undergo National Security Vetting, achieve and maintain a security classification as determined by the Department Head. To achieve this, applicants must be an Australian Citizen.
The incumbent may be required to work Rostered Hours, Shift work and some Public Holidays and Weekends. Shift allowances will be paid in accordance with the relevant Victorian Public Service Agreement.

Your application must include:

Resume,
Completed application form - attached to the job advertisement.

Applications close midnight, Thursday 20 September 2018 - No applications will be accepted via email.

For further information on this role please contact: Nick Sayer on (03) 8690 2885 or via email nicholas.sayer@police.vic.gov.au.

If you have a disability/medical condition and require a copy of this advertisement and attached documentation in an accessible format or would like to discuss an access requirements/reasonable adjustment for the recruitment process, please contact VPS Recruitment via email VPSRECRUITMENT@police.vic.gov.au.

About Us:

Victoria Police is a large organisation employing police, public servants and protective services officers. Victoria Police provides support to the community 24 hours a day, 365 days of the year.

At Victoria Police our goal is for our workforce to reflect the diverse community we serve. We continually seek to attract and retain a diverse workforce which includes people of all genders, ages, religions, disability, sexual orientation, family and caring responsibilities and cultures including people of Aboriginal and Torres Strait Islander heritage.