Business Technology Partner (VPSG6)
Vacancy has expired
Show me jobs like this one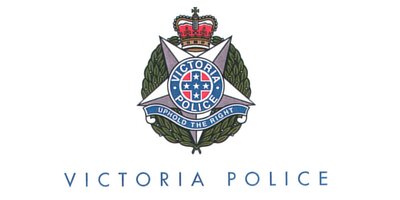 Job Ref:
VG/20010588A
Employer:
Victoria Police (VIC)

Job Type:
Permanent Full Time
Address:
Post Date:
06/08/2018


Working as a member of the Information, Systems and Security Command (ISSC) this role will provide you with the opportunity to contribute to the delivery of major ICT enabled transformation and capability uplift within Victoria Police. As a Business Technology Partner you will be responsible for partnering with key business stakeholders throughout the organisation to support the delivery of ICT services to meet their business needs and priorities.


The key objectives of the Business Technology Partner include:

Maintain the partnership with the business, with a particular focus on supporting them through the management of the business ICT Demand;
Broker discussions with the business and key ICT representatives to explore ideas, concepts and high level options for service delivery; and
Provide targeted support and consulting, acting as a customer advocate, ensuring business receive maximum benefit from available ICT Services and capabilities.


Your duties will include:

Understand and influence customer ICT needs, recognise opportunities for process improvement, articulate business priorities and manage expectations
In collaboration with customers, initiate projects and facilitate service requests that meet customer needs and Victoria Police ICT standards
Provide a single entry point for customers to engage ISSC for all services
Develop and deliver an agreed stakeholder management plan and other mechanisms to establish and sustain influential and effective relationships and manage customer expectations
Contribute to strategic planning, prioritisation and reviews of service offerings and service levels by reporting IT activities and initiatives, changes to regional/departmental business processes and priorities


As the successful applicant, you will have:

Ability to influence stakeholders at a variety of levels both internally and externally
Knowledge of business and technology trends
Excellent written and verbal communication skills
Strong interpersonal and relationship management skills
Experience at working both independently and in a team-oriented, collaborative environment
Flexibility to constantly adjust to a rapidly evolving business environment


Requirements and relevant information:

One (1) full time, ongoing position available
One (1) full time, fixed term (until 11/02/2020) position available
A relevant business or ICT tertiary qualification would be highly regarded
Applicants must be an Australian Citizen, Permanent Resident or hold a valid work permit or visa
This position is located at the Victoria Police Centre, Docklands


Your application must include:

Resume
Response to the Key Selection Criteria (4 page maximum) – found in the position description attached to the job advertisement. Non-completion of the key selection criteria will result in the application not being considered.

Applications close midnight, Tuesday 18 September 2018 - No applications will be accepted via email.

For further information on this role please contact: Nicholas Winton on 03 9628 8425 or via email nicholas.winton@police.vic.gov.au.

If you have a disability/medical condition and require a copy of this advertisement and attached documentation in an accessible format or would like to discuss an access requirements/reasonable adjustment for the recruitment process, please contact VPS Recruitment via email VPSRECRUITMENT@police.vic.gov.au.


About Us:

Victoria Police is a large organisation employing police, public servants and protective services officers. Victoria Police provides support to the community 24 hours a day, 365 days of the year.

At Victoria Police our goal is for our workforce to reflect the diverse community we serve. We continually seek to attract and retain a diverse workforce which includes people of all genders, ages, religions, disability, sexual orientation, family and caring responsibilities and cultures including people of Aboriginal and Torres Strait Islander heritage.