Classroom Teacher
Vacancy has expired
Show me jobs like this one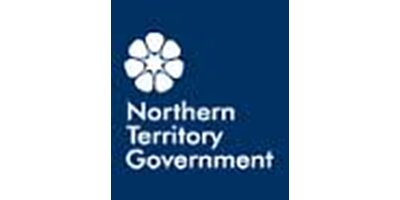 Job Ref:
031062
Employer:
Department of Education (NT)

Job Type:
Permanent Full Time
Address:
Post Date:
06/08/2018

OB DESCRIPTION

Agency

Department of Education

Work Unit

Casuarina Senior College

Job Title

Classroom Teacher

Designation

Classroom Teacher

Job Type

Full Time

Duration

Fixed from 25/01/2019 to 12/12/2019

Salary

$69,801 - $100,104

Location

Darwin

Position Number

31062

RTF

149978

Closing

19/09/2018

Contact

Glenn Dixon on 08 8983 7300 or glenn.dixon@ntschools.net

Agency Information

Information for Applicants

Applications must be limited to a one-page summary sheet and an attached resume/cv. Further information for applicants and example applications can be found here

Information about Selected Applicant's Merit

If you accept this position, a detailed summary of your merit (including work history, experience, qualifications, skills, information from referees, etc.) will be provided to other applicants, to ensure transparency and better understanding of the reasons for the decision. For further information: click here

Special Measures

The Northern Territory Public Sector values diversity and aims for a workforce which is representative of the community we serve. Therefore, under an approved Special Measures recruitment plan, ATSI applicants will be given priority consideration and preference in selection for this vacancy if they meet all essential selection criteria and are suitable at the position level. For further information on Special Measures, click here

Apply Online Link

Primary Objective: As a teacher and member of the school community, develop, deliver and evaluate learning programs and monitor student achievement to address individual learning needs and contribute to the achievement of the school's goals. Liaise and coordinate activities for your teaching area within the school and wider community.

Context Statement: Casuarina Senior College (CSC), is an Independent Public School, located in the Darwin suburb of Moil. CSC has a cosmopolitan student population, including 25 percent of students identifying as Aboriginal and an overall student enrolment of approximately 950 students. CSC is an innovative school with an extensive range of courses and programs that focus on individual pathways for students in Years 10 - 12. Programs include Clontarf and Stars to support and engage Aboriginal students; a Centre for Excellence in the Medical and Health Sciences, STEM, and a High-Performance Sports Program. The College offers students an extensive array of Vocational Education and Training qualifications through partnerships with a range of Registered Training Organisations, including a Maritime Program and the Sports Education and Development Australian (SEDA) offsite program. CSC has a strong academic performance record with students achieving places in the Northern Territory's Top 20. The College is a Charles Darwin University Teaching School.

Key Duties and Responsibilities:

1. Plan, prepare and explicitly deliver quality and effective teaching and learning programs which are consistent with the Australian Professional Standards for Teachers and relevant curriculum policies, work programs and educational trends.

2. Support students through interaction in a variety of settings and through the active development of supportive learning environments and effective behaviour management practices.

3. Provide for the physical, social, cultural and emotional well-being and safety of students whilst at school.

4. Regularly assess students (diagnostic, formative and summative) for developmental, feedback and reporting purposes.

5. Maintain student records and samples of work and report on student performance to students, parents, the department and other stakeholders as required.

6. Establish and maintain appropriate interpersonal relationships between the school, parents and community.

Selection Criteria:

Essential:

1. Ability to plan, prepare and deliver teaching and learning programs to meet the diverse characteristics, needs and learning styles of students; which are consistent with relevant curriculum policies, work programs and education trends.

2. Knowledge of and the ability to implement effective and inclusive teaching and learning processes, including the use of learning technology and assessment, to establish a challenging learning environment in which students are encouraged to work towards attainment of their potential.

3. Ability to communicate effectively with students through appropriate interpersonal skills.

4. Ability to plan and apply appropriate behaviour management strategies that contribute to establishing and maintaining a supportive learning environment.

5. Ability to work collaboratively and communicate effectively with school staff, parents and members of the local school community in order to establish and develop productive partnerships, in an intercultural environment to achieve optimal educational outcomes.

6. Commitment to maintain current and relevant professional learning and meet the Australian Professional Standards for Teachers.

Further Information: All applicants must be registered with the Teacher Registration Board of the Northern Territory and a current Working with Children Notice (Ochre Card) from SAFE NT. All applicants completing initial teacher education (ITE) courses after 1 July 2016 are required to provide proof of successful completion of the national Literacy and Numeracy Test for ITE students.