Youth Mental Health Project Coordinator
Vacancy has expired
Show me jobs like this one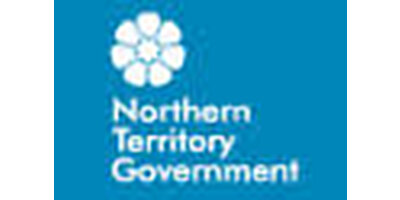 Job Ref:
73180731
Employer:
Department of Health (NT)

Job Type:
Permanent Full Time
Address:
Post Date:
06/08/2018

JOB DESCRIPTION

Agency

Department of Health

Work Unit

Child and Youth Mental Health, Central Australia

Job Title

Youth Mental Health Project Coordinator

Designation

Professional 2

Job Type

Full Time

Duration

Fixed for 12 months

Salary

$82,050 - $98,396

Location

Alice Springs

Position Number

73180731

RTF

149563

Closing

19/09/2018

Contact

Sarah Mackenzie Dodds on 08 8951 5950 or email sarah.mackenziedodds@nt.gov.au

Agency Information

Information for Applicants

Applications must be limited to a one-page summary sheet and an attached detailed resume/cv. For further information for applicants and example applications: click here

Information about Selected Applicant's Merit

If you accept this position, a detailed summary of your merit (including work history, experience, qualifications, skills, information from referees, etc.) will be provided to other applicants, to ensure transparency and better understanding of the reasons for the decision. For further information: click here

Special Measures

The NTPS values diversity and aims for a workforce which is representative of the community we serve. Therefore under an approved Special Measures recruitment plan, ATSI applicants will be given priority consideration and preference in selection for this vacancy if they meet all essential selection criteria and are suitable at the position level. For further information: click here

Apply Online Link

Primary Objective: To support the Child and Youth Mental Health Team (CYMHS), as well as Mental Health CAHS more widely, in the development and implementation of a training and development plan including building community engagement around the setting up and delivery of youth mental health programs.

Context Statement: CYMHS have received additional funding for the 2018/19 year from an approved proposal which will fund a number of external professionals and trainers to improve our service in being a more trauma-informed, culturally competent and responsive service for youth with mental health needs. This position is a project leadership role that will effectively implement the proposal, alongside implementing other service improvements.

Key Duties and Responsibilities:

1. Develop a clear and timely plan regarding the approved proposal and implementation of this across the Youth MH Sector in Central Australia.

2. Develop effective relationships with key organisations across the youth mental health sector in Central Australia.

3. Provide overall organisation and detailed oversight of all aspects related to the project and its implementation.

4. Proactively support the Child and Youth Mental Health Team with this plan and all other business as required.

5. Initiate and communicate clearly with the CYMHS Manager, wider Mental Health CAHS teams and other stakeholders.

6. Provide high level detailed reporting back to funders including reporting on expenditure.

Selection Criteria

Essential:

1. Tertiary Qualifications: Minimum Bachelor level degree in area of health, community service, community development or humanities and be eligible for full membership of Australian Health Practitioners Regulation Agency (AHPRA), Australian Association of Social Workers (AASW) or Australian Community Workers Association (ACWA).

2. Stakeholder Engagement: Demonstrated excellent capability in cultivating productive working relationships and networks with internal and external stakeholders within the mental health sector.

3. Extensive Skills in Project Coordination and Leadership: Experience and demonstrated skills in implementing projects within the health or community sector or similar.

4. Initiative and Problem-solving: Ability to quickly identify and understand issues, think strategically and independently to find innovative solutions.

5. High level written and oral communication skills including experience delivering presentations and writing detailed reports.

6. Ability to work within a team and take direction including demonstrated capability to work well in a team environment and build positive working relationships both internally and externally to the organisation.

7. High level Organisational Skills: Evidence of working in a highly organised manner, regularly making schedules and meeting project deadlines successfully.

8. Demonstrated experience and ability to work respectfully with people cross culturally including the ability to seek advice and support from key Aboriginal and Torres Strait Islander (ATSI) individuals and community organisations in a confident and respectful manner.

Desirable:

1. Knowledge and/or experience of working within the Youth Mental Health Sector and/or within Central Australia.

2. Demonstrated experience and ability to work respectfully with Aboriginal and Torres Strait Islander people.

Further Information: Department of Health has a Smoke Free Policy. Staff are not permitted to smoke anywhere on Departmental premises, facilities or vehicle nor whilst working off-site. The preferred or recommended applicant will be required to hold a current working with children clearance notice and undergo a criminal history check. A criminal history will not exclude an applicant from this position unless it is relevant to the position.