Administration Officer
Vacancy has expired
Show me jobs like this one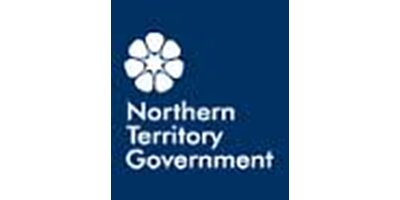 Job Ref:
040558
Employer:
Department of Education (NT)

Job Type:
Permanent Full Time
Address:
Post Date:
06/08/2018


JOB DESCRIPTION



Agency

Department of Education

Work Unit

Quality School Systems and Support

Job Title

Administration Officer

Designation

Administrative Officer 3

Job Type

Full Time

Duration

Ongoing

Salary

$59,748 - $64,482

Location

Darwin

Position Number

40558

RTF

149483

Closing

19/09/2018

Contact

Christina Pastrikos on christina.pastrikos@nt.gov.au

Agency Information

Information for Applicants

Applications must be limited to a one-page summary sheet and an attached detailed

resume/cv. For further information for applicants and example applications: click here

Information about Selected Applicant's Merit

If you accept this position, a detailed summary of your merit (including work history, experience, qualifications, skills, information from referees, etc.) will be provided to other applicants, to ensure transparency and better understanding of the reasons for the decision. For further information: click here

Special Measures

The Northern Territory Public Sector values diversity and aims for a workforce which is representative of the community we serve. Therefore, under an approved Special Measures recruitment plan, ATSI applicants will be given priority consideration and preference in selection for this vacancy if they meet all essential selection criteria and are suitable at the position level. For further information on Special Measures, click here

Apply Online Link

Primary Objective:

Provide accurate and timely administrative support to the Darwin Education Office and other professional officers in the Quality School System and Support team.

Key Duties and Responsibilities:

1. Ensure a professional and efficient approach to the management of services to Executive at all times.

2. Provide secretarial and administrative support to the General Manager, including processing all incoming and outgoing correspondence, maintaining records, initiating follow-up action to ensure that deadlines are met, drafting correspondence, filing, screening telephone calls and visitors, scheduling appointments and meetings, compiling and distributing meeting papers and making travel arrangements.

3. Liaise effectively with all levels of staff within the department, external agencies and outside organisations, to assist in the smooth day to day operations of the department's activities.

4. Carry out projects, research issues and provide other assistance to Executive as required.

Selection Criteria:

Essential:

1. Sound written and oral communication and interpersonal skills including the ability to interact effectively with people from diverse cultures and work well with a wide range of people with tact and discretion.

2. Demonstrated experience in the management of cash and purchasing including receipting and banking monies.

3. Sound administrative and organisational skills, including tracking and managing work deadlines and adjusting priorities to meet deadlines.

4. Demonstrated sound computer literacy skills, including, experience with the effective use of various office applications.

5. Demonstrated organisational skills of a high order, including an ability to work under pressure and complete tasks within required time frames, work independently and flexibly, be self-motivated, exercise initiative and attend to detail.

6. The ability to work in a team and maintain integrity and confidentiality.

Desirable:

1. Knowledge of standard format of correspondence i.e.: letters, Ministerials, Cabinet Submissions etc.

2. Knowledge of the functions and responsibilities of the Department of Education.

3. Experience with Tower Records Information Management (TRIM) and Travel Request Information Processing System (TRIPS).