Regional Coordinator Big Rivers
Vacancy has expired
Show me jobs like this one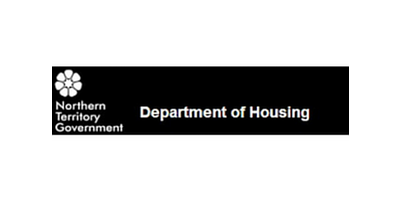 Job Ref:
033751
Employer:
Department of Housing and Community Development (NT)

Job Type:
Permanent Full Time
Address:
Post Date:
06/08/2018


JOB DESCRIPTION



Agency

Department of Housing and Community Development

Work Unit

Aboriginal Interpreter Services

Job Title

Regional Coordinator Big Rivers

Designation

Administrative Officer 7

Job Type

Full Time

Duration

Fixed to 30/06/2022

Salary

$104,237 - $112,138

Location

Katherine

Position Number

33751

RTF

149208

Closing

19/09/2018

Contact

Brett Beaton on 08 8999 8371 or brett.beaton@nt.gov.au

Agency Information

Information for Applicants

Applications must be limited to a one-page summary sheet and an attached detailed

resume/cv. For further information for applicants and example applications: click here

Information about Selected Applicant's Merit

If you accept this position, a detailed summary of your merit (including work history, experience, qualifications, skills, information from referees, etc.) will be provided to other applicants, to ensure transparency and better understanding of the reasons for the decision. For further information: click here

Special Measures

The NTPS values diversity and aims for a workforce which is representative of the community we serve. Therefore under an approved Special Measures recruitment plan, ATSI applicants will be given priority consideration and preference in selection for this vacancy if they meet all essential selection criteria and are suitable at the position level. For further information: click here

Apply Online Link

Primary Objective: Responsible for strategically managing and co-ordinating AIS services in the Katherine and Barkly community and regional areas, ensuring the provision of an efficient, effective and culturally appropriate Aboriginal language interpreting service to various government and non-government stakeholders.

Context Statement: The AIS is a high pressure service delivery unit that works closely with a variety of Indigenous interpreters, and NTG and Commonwealth Departmental staff across all areas of policy and programming. It is a dynamic environment that requires a flexible attitude and the ability to manage shifting priorities, competing demands and cultural priorities.

Key Duties and Responsibilities:

1. Oversee the day to day supervision and activities of all Training and Liaison Officers (TLO), Staff Interpreters (SI) and Training staff in the Big Rivers region.

2. Coordinate all interpreter management and AIS activities in Katherine, Barkly and surrounding communities.

3. Build and sustain positive relationships with key stakeholder groups and facilitate Interpreter User Training with client groups.

4. Provision of timely reports on AIS regional activities and business outcomes to the Director and Executive Director.

5. Provide high level assistance and advice to the Director, in the preparation of briefing papers and other high level written documents.

6. Manage the AIS regional office and team resources in a cost effective manner, ensuring staff are adequately equipped to perform their duties and that WHS practices and procedures are adhered.

Selection Criteria:

Essential:

1. Demonstrated high level background in effective personnel management with a proven ability to lead and manage multi-disciplinary teams to achieve identified outcomes.

2. Well-developed social awareness including an understanding of the complexities of Aboriginal cultural, social and economic issues and how they may impact on the recruitment and management of interpreters.

3. Demonstrated strong work ethic, with evidence of an ability to respond to changing situations and circumstances, set priorities, meet deadlines and produce quality work outcomes both individually and as team member.

4. Highly developed interpersonal, oral and written communication skills, including the ability to interact effectively with people of diverse cultures in an appropriate manner and to consult with various stakeholders.

5. Understanding of the issues around Aboriginal languages as a tool for communication and the importance placed upon language in the maintenance of Indigenous culture.

6. Ability to travel to remote locations via 4WD vehicle or light aircraft for extended periods as required.

Desirable:

1. Knowledge of the Big Rivers and Barkly region and well-established networks, particularly in the surrounding remote communities.