Senior Technical Advisor - Chemicals
Show me jobs like this one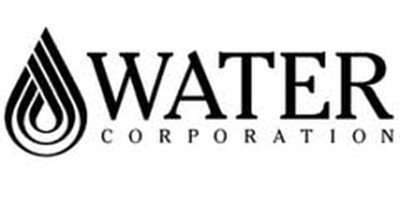 Job Ref:
0JE7
Employer:
Water Corporations

Job Type:
Permanent Full Time
Address:
Post Date:
06/08/2018

Engineering (Water Treatment)
Fixed Term until June 2019 – $120,000 + Super
Based in Leederville

We're recognised worldwide for our performance and innovation to secure water supplies for Western Australia in a changing climate. We're driven to make our state a great place to live and we have career opportunities to help make it happen.

A career at Water Corporation can unlock the door to ongoing long term career development opportunities; we also support training and development, flexible work arrangements, health and lifestyle programs and generous company benefits. If you share our commitment to WA then consider Water Corporation as the next step in your career

About the role

You will be required to undertake a quality planning, definition, design and commissioning co-ordination services for Water Treatment Design projects and provide a centre of expertise, technical support and advice in water treatment, chemical systems and Dangerous Goods. This role is based in our Leederville office and reporting to our Senior Principal Engineer.

What the role will offer

Plan, lead and conduct compliance audits of the Corporation's chemical dosing assets against the relevant standards and regulations
Investigate and report on chemical incidents at the Corporation's chemical dosing facilities.
Coordinate the commissioning of new water treatment assets
Provide technical and operational advice and training on water treatment plants and processes.
Provide advice/direction on dangerous goods compliance requirements
Undertake the role of Chemicals Advisor on projects, providing direction to design managers on dangerous goods compliance requirements
Maintain a focus on continuous review and improvement of quality processes

Key skills and experience

Substantial field related engineering experience, including water treatment plant chlorination and chemical systems design, operation and maintenance
Experience in conducting treatment plant safety reviews, audits and investigations.
Experience in coordinating the commissioning of water treatment plants and processes
Knowledge of engineering design processes and water related infrastructure assets and systems.
Considerable knowledge of statutory requirements, Dangerous Goods regulations, relevant Australian and national standards, and emerging issues that relate to water treatment chemical design, operation and maintenance.
Demonstrated capability of developing and presenting technical training programs

Apply

If you are interested in the above opportunity please submit a covering letter and resume that best outlines your relevant experience and demonstrates your ability to meet the requirements of the role. Applications close on Friday, 7th September 2018.

Our commitment to an inclusive workplace

Through our Equity and Diversity Management Plan and People Strategy, Water Corporation is committed to creating a diverse and inclusive workplace of the future. We understand that unique perspectives, ideas and contributions only strengthen our workforce and are recognised and valued.

We encourage applications supporting our key priority communities - Aboriginal and Torres Strait Islanders, women and people with disability.

For people with disability, we are committed to ensuring an accessible and inclusive work environment enabling full participation in all aspects of employment wherever possible by offering reasonable adjustments.

As part of the recruitment process you will be required to complete pre-employment screening which may include a medical, police clearance and Australian working rights check.

We reserve the right to withdraw this ad prior to the closing date.