Analyst - Digital
Vacancy has expired
Show me jobs like this one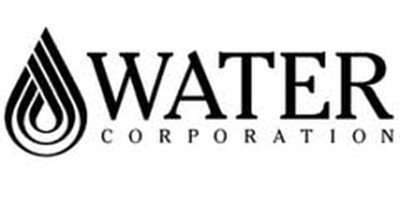 Job Ref:
0JBJ
Employer:
Water Corporations

Job Type:
Permanent Full Time
Address:
Post Date:
05/08/2018

Be part of our exciting Digital Transformation Project
Permanent opportunity
Digital Program Management Office team

We're recognised worldwide for our performance and innovation to secure water supplies for Western Australia in a changing climate. We're driven to make our state a great place to live and we have career opportunities to help make it happen.

A career at Water Corporation can unlock the door to ongoing long term career development opportunities; we also support training and development, flexible work arrangements, health and lifestyle programs and generous company benefits.

If you share our commitment to WA then consider Water Corporation as the next step in your career.

About the role:

As part of the Business Analyst Centre of Excellence, provide specialist expertise to elicit, analyse, communicate, validate and manage requirements for changes to systems, business processes, policies, information and data, develop business requirements, design business appropriate solutions and prepare the idea, scoping and delivery business cases and support Digital Transformation Group's lifecycle management; working closely with the business managing requirements through the lifecycle to meet business needs and provide recommendations for process redesign and improvements and business solutions, enabling changes to processes, policy and/or information.

What the role will offer:

Act on behalf Digital Transformation Group to connect Technology with the wider business by engaging with stakeholders to define business problems, gather requirements and define appropriate solutions.
Delivering that part of Digital Transformation Group's end-to-end process from receipt of the business problem statement or ideation through to definition of the Investment Plan on a Page (IPOP), scoping business case and managing requirements through the delivery lifecycle to meet business needs, utilising a diverse range of perspectives including Waterfall, Agile, Information Technology and/or business process management.
Supports project managers and stakeholders to deliver that part of Digital Transformation Group's end-to-end process from delivery of the IPOP to close out delivering strong, robust and ell-defined Approval to Scope and Approval to Deliver business cases and delivery support.
Ensure all Team activities comply with relevant legislation, regulatory requirements, corporate policy, procedures and standards
Monitor and maintain relevant controls, identify risks and work with Section Manager to mitigate risks and maintain operational delivery
Provide leadership that engages, motivates and inspires the team to deliver high performance.
Comply with relevant and legislation, regulatory requirements, corporate policy and ethical standards

Key skills and experience:

Undergraduate degree in Business Administration , Technology, Computer Science or equivalent
Certification with the International Institute of Business Analysis (IIBA) or equivalent
Knowledge and demonstrated experience in applying the IIBA BABOK and IIBA Agile Extension
Models systems and data to a logical level, user interface design, and prototyping, decision tables/trees, data flows
Knowledge and demonstrated experience in applying modelling notation (UML, Structured, BPMN)
Knowledge and demonstrated experience in writing unambiguous, verified requirements to a testable level (functional and non-functional requirements)


Apply:

If you are interested in the above opportunity please submit a covering letter and resume that best demonstrates your ability to meet the requirements of the role.

Applications close September 22nd, 2018

Our commitment to an inclusive workplace:

Through our Equity and Diversity Management Plan and People Strategy, Water Corporation is committed to creating a diverse and inclusive workplace of the future.

We understand that unique perspectives, ideas and contributions only strengthen our workforce and are recognised and valued.

We encourage applications supporting our key priority communities - Aboriginal and Torres Strait Islanders, women and people with disability.

For people with disability, we are committed to ensuring an accessible and inclusive work environment enabling full participation in all aspects of employment wherever possible by offering reasonable adjustments.

As part of the recruitment process you will be required to complete pre-employment screening which may include a medical, police clearance and Australian working rights check.

We reserve the right to withdraw this ad prior to the closing date.