Electronic Medications Management Educator and Support Officer
Show me jobs like this one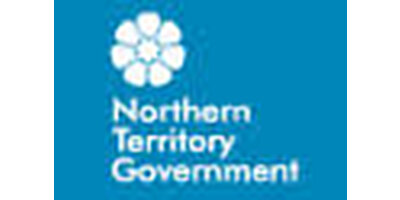 Job Ref:
031069
Employer:
Department of Health (NT)

Job Type:
Permanent Full Time
Address:
Post Date:
05/08/2018

JOB DESCRIPTION

Agency

Department of Health

Work Unit

Acute Care Information Services

Job Title

Electronic Medications Management Educator and Support Officer

Designation

Professional 2

Job Type

Full Time

Duration

Fixed from 30/11/2018 to 30/8/2019

Salary

$82,050 - $98,396

Location

Alice Springs

Position Number

31069

RTF

145623

Closing

02/10/2018

Contact

David Wallace on 08 8922 8671 or david.wallace@nt.gov.au

Agency Information

Information for Applicants

Applications must be limited to a one-page summary sheet and an attached detailed

resume/cv. For further information for applicants and example applications: click here

Information about Selected Applicant's Merit

If you accept this position, a detailed summary of your merit (including work history, experience, qualifications, skills, information from referees, etc.) will be provided to other applicants, to ensure transparency and better understanding of the reasons for the decision. For further information: click here

Special Measures

The NTPS values diversity and aims for a workforce which is representative of the community we serve. Therefore under an approved Special Measures recruitment plan, ATSI applicants will be given priority consideration and preference in selection for this vacancy if they meet all essential selection criteria and are suitable at the position level. For further information: click here

Apply Online Link

Primary Objective: Provide user support and training in the use of Electronic Medication Management (EMM) within the acute care setting of the Territory hospitals, utilise clinical expertise to deliver clinically relevant support and guidance on the use of EMM.

Key Responsibilities:

1. Education and training for Doctors, Pharmacists, Nurses, Allied Health Professionals at NT Department of Health (DoH) hospitals

2. Develop training materials in response to new version upgrades and aim to constantly improve teaching and resources based on feedback from peers and students.

3. Using both professional and technical expertise, support clinical staff to make the transition from a paper based medication charts to electronic methods of drug prescribing and administration.

4. Provide effective technical support; as well as being able to identify hardware, network or software faults and be proactive in addressing these issues in a timely manner.

5. Manage the preparation of new software and hardware releases, including the development of test plans and change control documentation, also liaise with all stakeholders in the testing, deployment and ongoing maintenance of all change processes.

6. Willing to travel to other DoH sites for days at a time including, but not limited to Darwin, Nhulunbuy, Tennant Creek Alice Springs and Katherine, willingness and ability to be on-call after hours for technical and clinical support.

7. Liaise with stakeholders from all levels of Health Service staff, software vendors and business analysts from other DoH applications in line with the corporate goal of implementing sustainable change management.

8. Follow defined service quality standards, Workplace Health and Safety (WHS) policies and procedures relating to the work being undertaken in order to ensure high quality, safe services and workplaces.

9. Be involved in the governance processes for use of EMM in the hospital environment by direct representation on the health services governance committees.

10. Provide guidance to health service on risks and configurations of EMM that can be optimised. Assessment of Riskman events and reports of faults/failures.

Selection Criteria:

Essential:

1. Degree in Pharmacy or current Nurse registration with the Australian Health Practitioners Regulation Agency.

2. Substantial knowledge and experience with electronic medication prescribing and administration in acute care.

3. Proficiency in using Information Technology (IT).

4. Experience in Training and Adult Education in one to one or classroom setting.

Desirable:

1. Experience in using the Medchart System.

2. Qualifications in Education or IT.

3. Experience in Change Management

Further Information: Department of Health has a Smoke Free Policy. Staff are not permitted to smoke anywhere on Departmental premises, facilities or vehicle nor whilst working off-site. The preferred or recommended applicant will be required to hold a current working with children clearance notice and undergo a criminal history check. A criminal history will not exclude an applicant from this position unless it is relevant to the position.