Senior Consultant Nursing and Midwifery Policy and Practice
Show me jobs like this one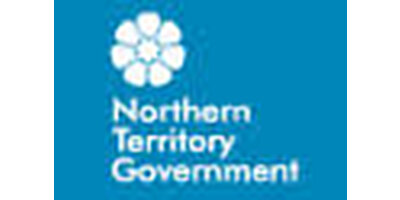 Job Ref:
002038
Employer:
Department of Health (NT)

Job Type:
Full Time Temporary
Address:
Post Date:
05/08/2018

JOB DESCRIPTION

Agency

Department of Health

Work Unit

Chief Nursing and Midwifery Office

Job Title

Senior Consultant Nursing and Midwifery Policy and Practice

Designation

Nurse 8

Job Type

Full Time

Duration

Fixed to 30/06/2021

Salary

$145,878 - $150,767

Location

Darwin

Position Number

2038

RTF

148429

Closing

02/10/2018

Contact

Sue Hawes on 08 8999 2531 or sue.hawes@nt.gov.au

Agency Information

Information for Applicants

Applications must be limited to a one-page summary sheet and an attached detailed

resume/cv. For further information for applicants and example applications: click here

Information about Selected Applicant's Merit

If you accept this position, a detailed summary of your merit (including work history, experience, qualifications, skills, information from referees, etc.) will be provided to other applicants, to ensure transparency and better understanding of the reasons for the decision. For further information: click here

Special Measures

The NTPS values diversity and aims for a workforce which is representative of the community we serve. Therefore under an approved Special Measures recruitment plan, ATSI applicants will be given priority consideration and preference in selection for this vacancy if they meet all essential selection criteria and are suitable at the position level. For further information: click here

Apply Online Link

Primary Objective: : Provide a critical role in professional leadership, system-wide strategic direction and policy planning to ensure competent, culturally secure and contemporary nursing and midwifery best practice across NT Health.

Context Statement: : This position works with the Chief Nursing and Midwifery Officer to provide whole of system nursing and midwifery strategic and policy support to the Executive Director People and Organisational Capability, Chief Executive Department of Health, Health Services and Minister for Health. Provides flexible, innovative and responsive critical thinking to inform nursing and midwifery best practice in the unique NT context. Leads and manages evidence-based change across NT Health

Key Duties and Responsibilities:

1. Provides system-wide leadership to support nursing and midwifery policies and practice strategies across NT Health in consultation with relevant stakeholders.

2. Supports implementation of innovative models of professional practice that are informed by an expert awareness of emerging trends, clinical reform issues and strategic professional developments at local and national levels.

3. Provides strategic evidence-based policy leadership to the Executive Director People and Organisational Capability, Chief Executive Department of Health, Health Services, Minister for Health and others.

4. Leads clinical governance policy in relation to nursing and midwifery in accordance with professional standards and codes of conduct, legislative requirements and cultural security principles.

5. Follows defined service quality standards, work health and safety policies and procedures relating to the work being undertaken in order to ensure high quality, safe services and workplaces.

6. Fosters a positive workplace culture through exemplary leadership practices and role modelling behaviour.

Selection Criteria:

Essential:

1. Current registration with Nursing and Midwifery Board of Australia or eligible for same.

2. Strong record of achievement in senior-level nursing and/or midwifery positions, with a sound understanding of government processes, transformational change management and clinical governance.

3. Extensive experience delivering outcomes in a complex, cross-cultural and politically sensitive environment with reference to the relevant professional and legislative obligations.

4. Highly developed communication and interpersonal relationship skills, demonstrating highly developed conceptual and reasoning skills.

5. Knowledge and understanding of leading edge reform, innovation and changes occurring within the nursing and midwifery professions at the local, national and international levels and the ability to apply this knowledge in the NT context.

Desirable:

1. Master's degree beyond entry-to-practice in relevant area of nursing/midwifery.

2. Professional experience working with remote, rural and/or Aboriginal and Torres Strait Islander communities.

Further Information: Department of Health has a Smoke Free Policy. Staff are not permitted to smoke anywhere on Departmental premises, facilities or vehicles, nor whilst working off-site. Positions may be subject to pre-employment checks such as immunisation requirements, working with children clearance notice and criminal history checks. A criminal history will not exclude an applicant from this position unless it is a relevant criminal history. More information on pre-employment checks specific to this role can be sourced through the vacancy contact.