Senior Teacher
Vacancy has expired
Show me jobs like this one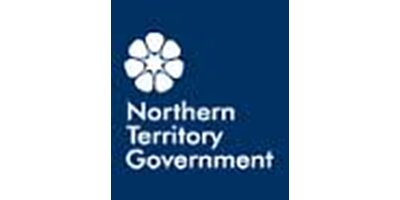 Job Ref:
016366
Employer:
Department of Education (NT)

Job Type:
Permanent Full Time
Address:
Post Date:
05/08/2018

JOB DESCRIPTION

Agency

Department of Education

Work Unit

Henbury School

Job Title

Senior Teacher

Designation

Senior Teacher 1

Job Type

Full Time

Duration

Ongoing Commencing 15/10/2018

Salary

$110,726

Location

Darwin

Position Number

16366

RTF

149996

Closing

18/09/2018

Contact

Carolyn Edwards on 08 8997 7077 or carolyn.edwards@ntschools.net

Agency Information

Information for Applicants

Applications must be limited to a one-page summary sheet and an attached detailed

resume/cv. For further information for applicants and example applications: click here

Information about Selected Applicant's Merit

If you accept this position, a detailed summary of your merit (including work history, experience, qualifications, skills, information from referees, etc.) will be provided to other applicants, to ensure transparency and better understanding of the reasons for the decision. For further information: click here

Special Measures

The Northern Territory Public Sector values diversity and aims for a workforce which is representative of the community we serve. Therefore, under an approved Special Measures recruitment plan, ATSI applicants will be given priority consideration and preference in selection for this vacancy if they meet all essential selection criteria and are suitable at the position level. For further information on Special Measures, click here

Apply Online Link

Primary Objective:

As a senior member of staff in a special needs secondary school, under the direction and in consultation with the Principal, undertake educational leadership and ensure the provision of quality educational programs and behaviour management for students with mild-severe intellectual and multiple and profound disabilities.

Context Statement: Henbury School is a comprehensive secondary special school. Students have mild/severe intellectual disabilities or multiple and profound disabilities and/or extreme behaviours. Henbury's Motto is 'Preparing for Future Lifestyles' and this overarching belief is reflected strongly through Transition/Education Adjustment Plans.

Key Duties and Responsibilities:

1. Undertake teaching responsibilities as required.

2. Oversee the development, implementation and evaluation of effective educational programs to meet the individual needs of students with Special Needs.

3. Provide leadership to teachers in Transitions and Pathways, student welfare, behaviour management, including performance and development of all staff.

4. Coordinate, organise and manage Transitions and Pathways programs within the school.

5. Provide leadership and support in the formulation and review of school policy, procedures and strategic plans to achieve educational outcomes in partnership with the school community.

Selection Criteria:

Essential:

1. Registration with the Teacher Registration Board of the Northern Territory and a Current Working with Children Clearance Notice.

2. Demonstrated successful teaching experience within a secondary special school setting in the delivery of educational programs to a wide spectrum of student ability levels and an ability to relate effectively to secondary aged students with special needs across a variety of environments.

3. Comprehensive knowledge and delivery of transition, pathways and flexible learning programs.

4. Proven knowledge of student welfare and behaviour management strategies appropriate for a wide range of students with mild/severe intellectual disabilities and challenging behaviours.

5. Proven high level interpersonal, oral and written communication skills and ability to apply negotiation and conflict resolution skills.

6. Ability to interact effectively with people from diverse cultures.

Desirable:

1. Further qualifications in special education, educational leadership or management.