School Finance Improvement Manager
Vacancy has expired
Show me jobs like this one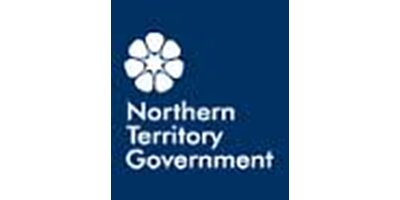 Job Ref:
050303
Employer:
Department of Education (NT)

Job Type:
Permanent Full Time
Address:
Post Date:
05/08/2018

JOB DESCRIPTION

Agency

Department of Education

Work Unit

Financial Improvement and Leadership

Job Title

School Finance Improvement Manager

Designation

Senior Administrative Officer 1

Job Type

Full Time

Duration

Ongoing

Salary

$117,605 - $131,382

Location

Katherine

Position Number

50303

RTF

149930

Closing

18/09/2018

Contact

Elise Dungey on 08 8901 4927 or elise.dungey@nt.gov.au,

Agency Information

http://www.education.nt.gov.au/

Information for Applicants

Applications must be limited to a one-page summary sheet and an attached resume/cv. Further information for applicants and example applications can be found here

Information about Selected Applicant's Merit

f you accept this position, a detailed summary of your merit (including work history, experience, qualifications, skills, information from referees, etc.) will be provided to other applicants, to ensure transparency and better understanding of the reasons for the decision. For further information: click here

Special Measures

The Northern Territory Public Sector values diversity and aims for a workforce which is representative of the community we serve. Therefore, under an approved Special Measures recruitment plan, ATSI applicants will be given priority consideration and preference in selection for this vacancy if they meet all essential selection criteria and are suitable at the position level. For further information on Special Measures, click here

Apply Online Link

Primary Objective: Develop, implement and manage strategies to monitor and review the financial management and governance of schools, identify and implement strategies and support that enables schools to make the best use of available resources, ensure the integrity of school financial data and be a point of expert financial management advice for Principals, Administration Managers, school representative bodies and the Department.

Context: The School Financial Improvement and Support Branch (49 staff located at five sites across the Territory) is responsible for providing high quality financial and budget support services to the Department's 152 government schools in locations ranging from urban to very remote.

Key Duties and Responsibilities:

1. Develop and implement plans to monitor and review the financial management and governance of schools.

2. Provide strategic leadership and effective line management to the team which includes remote school staff.

3. Deliver expert advice, support and leadership to service the financial, governance and operational needs of schools.

4. Provide advice and contribute to the development of improved policy positions that impact on the overall strategic financial frameworks which impact financial service delivery to schools.

5. Coach and mentor Principals, Business Managers and other finance-accountable school staff to deliver strong financial performance outcomes within appropriate legal, policy and governance accountability frameworks, improving financial literacy for school finance and leadership teams.

6. Identify any schools at risk or not meeting financial management responsibilities/obligations and work with relevant stakeholders to develop and implement a risk management and support plan to monitor this effectively.

Selection Criteria:

Essential:

1. Highly developed interpersonal and written and oral communication skills, with the ability to write in a clear, articulate and persuasive manner and the ability to interact sensitively and effectively with people from diverse cultures.

2. High level of demonstrated ability and knowledge in the application of financial accounting principles and practices in budget management, governance, procurement and internal control frameworks and application of policy.

3. Demonstrated experience in performance reporting and monitoring to facilitate effective governance and continuous improvement of school and regional services.

4. Demonstrated high level organisational skills, including the demonstrated ability to work in a complex, constantly changing environment, prioritising tasks and meeting tight deadlines.

5. Demonstrated leadership and coordinated management of a Finance team to deliver Department objectives.

6. High level understanding and competence in a range of software programs including word processing, database and spreadsheets, as well as integrated accounting software programs such as MYOB.

Desirable:

1. Bachelor of Business (majoring in accounting) or equivalent.

2. Post graduate management and/or leadership training.

Further Information: Position includes possible travel to remote communities. The preferred or recommended applicant will be required to hold a current working with children clearance notice and undergo a criminal history check. A criminal history will not exclude an applicant from this position unless it is relevant to the position.