Relief Business Manager
Vacancy has expired
Show me jobs like this one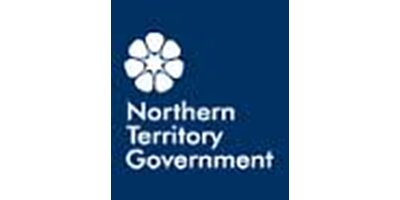 Job Ref:
039431
Employer:
Department of Education (NT)

Job Type:
Permanent Full Time
Address:
Post Date:
05/08/2018

JOB DESCRIPTION

Agency

Department of Education

Work Unit

School Finance and Governance

Job Title

Relief Business Manager

Designation

Administrative Officer 5

Job Type

Full Time

Duration

Ongoing Commencing 03/12/2018

Salary

$80,235 – $84,414

Location

Alice Springs

Position Number

39431

RTF

149894

Closing

18/09/2018

Contact

Elise Dungey on 08 8901 4927 or elise.dungey@nt.gov.au

Agency Information

Information for Applicants

Applications must be limited to a one-page summary sheet and an attached detailed

resume/cv. For further information for applicants and example applications: click here

Information about Selected Applicant's Merit

If you accept this position, a detailed summary of your merit (including work history, experience, qualifications, skills, information from referees, etc.) will be provided to other applicants, to ensure transparency and better understanding of the reasons for the decision. For further information: click here

Special Measures

The Northern Territory Public Sector values diversity and aims for a workforce which is representative of the community we serve. Therefore, under an approved Special Measures recruitment plan, ATSI applicants will be given priority consideration and preference in selection for this vacancy if they meet all essential selection criteria and are suitable at the position level. For further information on Special Measures, click here

Apply Online Link

Primary Objective: The Relief Business Manager provides short term relief for the Business Manager role in a busy and demanding school environment.

Context Statement: All schools are provided a one-line global school budget for all staff and operational costs and schools will then determine how this resourcing is allocated. The Business Manager plays a key role in supporting the principal and leadership team by providing business and administrative support functions and the overall management of school resources. On a short term basis this role will provide critical business administration functional support to a school, or multiple schools, performing some or all of the duties of the Business Manager on a relief basis and will be based at the school for agreed periods of time.

Key Duties and Responsibilities:

1. Work with the school principal and other administration staff, where applicable, during the relief period including defining duties, providing updates on progress and issues and negotiating ongoing business management support requirements.

2. In a relieving capacity, provide day to day management of the non-teaching staff in the school and ensure the provision of procurement, administrative, infrastructure management, work, health and safety, financial management and classroom support services for the school.

3. In a relieving capacity, maintain financial records, which may include being responsible for the payment of school accounts, payroll, providing accurate financial reports, information and advice to the principal, School Representative Body, staff, the public and internal and external agencies and management of grant applications and acquittals.

4. As required, manage, monitor and supervise Information Technology systems such as MYOB and the Student Administration Management System (SAMS), and provide reports and advice to staff.

5. As required, undertake the duties of Treasurer / Executive Officer of the School Representative Body and provide advice, reports and assistance, including payroll of council employees, Business Activity Statement (BAS) returns, Pay As You Go (PAYG) Tax and Superannuation.

6. Provide training and support to schools on an as needs basis.

Selection Criteria

1. Demonstrated sound interpersonal, oral and written communication skills with a demonstrated ability to build and maintain effective networks with a range of stakeholders and interact effectively with people from diverse cultures.

2. Demonstrated experience in the management of business administration functions including finance, procurement, infrastructure and human resource management including ability to respond to changes in client needs.

3. Demonstrated sound organisational and problem solving skills with a demonstrated ability to work independently, work effectively within a team and work under pressure to complete tasks within required timeframes.

4. Demonstrated high level computer literacy skills, including, experience with the effective use of various office applications and data bases including MYOB.

5. Demonstrated experience in the management of facilities, machinery and equipment to meet legislative compliance and to maintain a pleasant and safe learning environment.

Further Information:

The successful applicant must have, or be in the process of obtaining, a current Working with Children Card and current First Aid Certificate. Travel and overnight stays may be required in remote locations.