Financial Analyst
Vacancy has expired
Show me jobs like this one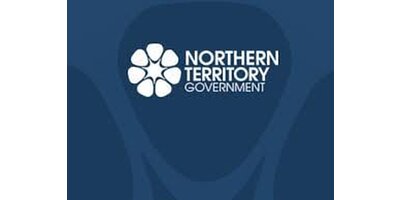 Job Ref:
028656
Employer:
Department of Corporate and Information Services (NT)

Job Type:
Permanent Full Time
Address:
Post Date:
05/08/2018

JOB DESCRIPTION

Agency

Department of Corporate and Information Services

Work Unit

Information and Communication Technology Services

Job Title

Financial Analyst

Designation

Senior Administrative Officer 1

Job Type

Full Time

Duration

Ongoing

Salary

$117,605 - $131,382

Location

Darwin

Position Number

28656

RTF

149879

Closing

18/09/2018

Contact

Garry Haigh on 08 8924 3860 or Garry.Haigh@nt.gov.au

Agency Information

http://www.nt.gov.au/dcis/

Information for Applicants

Applications must be limited to a one-page summary sheet and an attached detailed

resume/cv. For further information for applicants and example applications: click here

Information about Selected Applicant's Merit

If you accept this position, a detailed summary of your merit (including work history, experience, qualifications, skills, information from referees, etc.) will be provided to other applicants, to ensure transparency and better understanding of the reasons for the decision. For further information: click here

Special Measures

Not applicable to this vacancy.

Apply Online Link

Primary Objective: To deliver strategic budgeting advice and financial services to the ICT Services Executive, provide advice and guidance to Directors within the Branch on expenditure and budgeting within the areas of their responsibility and provide a Centralised Billing function to Government for Information Communication Technology assets and services.

Context Statement: DCIS ICT Services provides ICT services to all agencies through processes, systems, projects, ICT contract management and reports that support agencies in effectively managing their ICT resources.

Key Duties and Responsibilities:

1. Provide budget advice, financial information & reports to Executive Management ICT Services on all facets of cost, asset management and related issues in regard to NTG ICT assets and All of Government ICT services.

2. Provide advice and guidance to Directors within the Branch on expenditure and budgeting within the areas of their responsibility.

3. Monitor and report on costs associated with the Northern Territory Government Contracts.

4. Undertake reviews, benchmarking and financial analysis to ensure that the billing by contractors for ICT services is appropriate, in line with contract specifications and standards and meets Government requirements.

5. Prepare and report centralised billing information and provide advice to Agencies on expenditure trends and opportunities to reduce cost.

6. Continuously monitor service providers' contractual commitments, and the identification of discrepancies in relation to billing and financial management.

7. Develop and maintain pricing and costing models for NTG owned ICT assets.

8. Provide leadership and develop staff within the Finance/Billing Team.

Selection Criteria:

Essential:

1. Ability to accurately analyse issues and provide information in a succinct and understandable manner to stakeholders/clients both verbally and in writing.

2. Highly developed numeracy and statistical skills with experience in budget formulation, financial management, cost monitoring and reporting, analysis and interpretation of financial data and the ability to consider the wider impact of budget management initiatives.

3. Demonstrated capacity to work in professional teams in an organisation that values participation as a key to business objectives, including an ability to work as a partner with other teams within ICT Services.

4. Sound analytical skills including the ability to think conceptually as well as achieve practical outcomes and to effectively assess whether contract obligations are being adhered to.

5. Ability to manage the financial aspects of a diverse range of projects, out-sourced contracts and heavy workloads that may have tight and sometimes conflicting deadlines.

6. Advanced skills in implementing and monitoring work processes, benchmarking, financial analysis, financial management modelling and asset management.

7. Extensive experience in developing business/strategic plans, and high level contemporary management skills including EEO and OH&S and a proven ability to manage self and others, monitor performance, manage change and develop policy.

8. An ability to interact effectively with people of diverse cultures.

9. Tertiary qualification in Business, Financial Management, Accounting, Contract Law or other closely related discipline.

10. Demonstrated work ethic and attitude which emulates DCIS values of being professional, accountable, honest and innovative.

Further Information: The recommended applicant will be required to undergo a criminal history check prior to selection being confirmed. A criminal history will not exclude an applicant from this position unless it is a relevant criminal history.