Teaching and Learning Coach
Vacancy has expired
Show me jobs like this one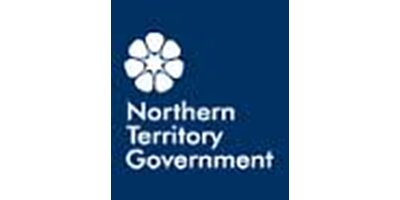 Job Ref:
019181
Employer:
Department of Education (NT)

Job Type:
Full Time Temporary
Address:
Post Date:
05/08/2018

JOB DESCRIPTION

Agency

Department of Education

Work Unit

Quality Teaching and Learning

Job Title

Teaching and Learning Coach

Designation

Senior Teacher 1

Job Type

Full Time

Duration

Fixed to 22/07/2021

Salary

$110,726

Location

Alice Springs

Position Number

19181

RTF

149540

Closing

18/09/2018

Contact

Rebecca Campbell on 08 8901 1360 rebecca.campbell@nt.gov.au

Agency Information

Information for Applicants

Applications must be limited to a one-page summary sheet and an attached detailed

resume/cv. For further information for applicants and example applications: click here

Information about Selected Applicant's Merit

If you accept this position, a detailed summary of your merit (including work history, experience, qualifications, skills, information from referees, etc.) will be provided to other applicants, to ensure transparency and better understanding of the reasons for the decision. For further information: click here

Special Measures

The NTPS values diversity and aims for a workforce which is representative of the community we serve. Therefore under an approved Special Measures recruitment plan, ATSI applicants will be given priority consideration and preference in selection for this vacancy if they meet all essential selection criteria and are suitable at the position level. For further information: click here

Apply Online Link

Primary Objective: As a member of Education Policy and Programs you will lead, coordinate and implement systemic policy and strategy to improve student outcomes. This position uses knowledge, skills and understanding of curriculum, teaching, learning and assessment to provide advice, professional learning, capacity building and coaching for remote schools.

Context Statement: Education Policy and Programs provide policy advice and support across the Northern Territory to Government and non-Government schools so that students engage, grow and achieve. Staff in Education Policy and Programs use differentiated approaches providing evidence based strategies to support schools in meeting the needs of students. Advice is provided to the Minister, Department of Education senior executive, regional personnel and school principals on issues of policy, procedure and performance as it relates to community; teaching, learning and assessment; vocational education and training; and cross agency and intergovernmental relations.

Key Duties and Responsibilities:

1. Provide differentiated support to schools, building the capacity of school staff, so that student outcomes improve.

2. Use data literacy practices to inform and implement professional learning in order to achieve organisational outcomes.

3. Develop and maintain comprehensive and effective professional networks and collaborative partnerships in order to achieve outcomes.

4. As a member of the Education Policy and Programs provide accurate and expert information to executive and contribute to service delivery through a collaborative approach to improve student outcomes.

5. Coach school staff to apply the Australian Curriculum through programs that are flexible and responsive to school contexts with a focus on English as an Additional Language or Dialect learners.

Selection Criteria:

Essential:

1. Registration or capacity to be registered with the Teacher Registration Board of the Northern Territory with a demonstrated commitment to own professional learning.

2. Demonstrated experience in coordinating initiatives and/or projects in schools contexts, to successful completion with a focus on continuous improvement.

3. Demonstrated ability to work effectively and collaboratively in order to achieve agreed outcomes.

4. Demonstrate high level of interpersonal, communication and negotiation skills including coaching and demonstrated cross-cultural skills, to build and maintain effective networks with a range of stakeholders to maximise organisational performance.

5. Experience in delivering and evaluating professional learning and coaching for curriculum, teaching, learning, and assessment.

6. A sound knowledge and understanding of the national and local strategic policy and practice issues associated with the delivery of English as a Second Language programs and/or initiatives.

Desirable:

1. Qualifications in coaching and/or mentoring.

2. English as a second Language qualifications.

Further Information: This position is offered under office-based conditions. A working with Children Clearance Notice is necessary. This position will involve extensive travel to remote communities across the Northern Territory.