Records Officer Schools
Vacancy has expired
Show me jobs like this one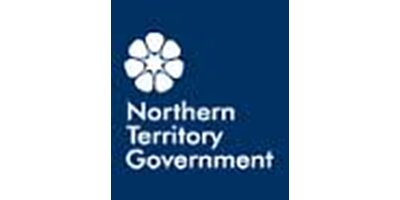 Job Ref:
040559
Employer:
Department of Education (NT)

Job Type:
Permanent Full Time
Address:
Post Date:
05/08/2018


JOB DESCRIPTION



Agency

Department of Education

Work Unit

Information Management

Job Title

Records Officer Schools

Designation

Administrative Officer 4

Job Type

Full Time

Duration

Ongoing

Salary

$67,665 - $77,678

Location

Darwin

Position Number

40559

RTF

148876

Closing

18/09/2019

Contact

Joanna Bennett on 08 8901 1379 or Joanna.bennett@nt.gov.au

Agency Information

Information for Applicants

Applications must be limited to a one-page summary sheet and an attached detailed resume/cv. For further information for applicants and example applications: click here

Information about Selected Applicant's Merit

If you accept this position, a detailed summary of your merit (including work history, experience, qualifications, skills, information from referees, etc.) will be provided to other applicants, to ensure transparency and better understanding of the reasons for the decision. For further information: click here

Special Measures

The NTPS values diversity and aims for a workforce which is representative of the community we serve. Therefore under an approved Special Measures recruitment plan, this position is specifically designated for ATSI applicants who meet all essential selection criteria and are suitable at the level of the position. For further information: click here

Apply Online Link

Primary Objective: Provide practical and administrative support to schools and assist in information management that support the department's business objectives. Assist with the delivery to schools of a client focussed records and information management service including planning, design, development, implementation, support and training.

Context Statement: Digital and Data assists schools and the system to improve student outcomes by delivering timely, innovative and suitable digital and data solutions and services. This is achieved through a combination of high quality enabling services, and working in partnership with clients to drive change and school improvement. The Information Management unit is responsible for ensuring agency compliance with Information Management policies and practices, records management and Freedom of Information (FOI), including adhering to retention schedules, with the added complexity of school and student records.

Key Duties and Responsibilities:

1. Effectively contribute to the operations of the Information Management unit to provide a quality and cost effective records management service to schools.

2. Deliver information management training (on-line and face to face) to schools, provide records management advice and support on the use of records management systems.

3. Contribute to the development of improved records and business management support materials, procedures and protocols for schools.

4. Assist with the project delivery of DoE systems including investigating, troubleshooting and monitoring progress.

5. Actively promote the effective use of DoE initiatives to meet corporate and schools requirements.

Selection Criteria:

Essential:

1. Proven ability to work collaboratively and maintain performance in an achievement focussed culture.

2. Demonstrated knowledge of the Information Act (NT), records management policies, regulations, standards and guidelines.

3. Demonstrated experience in assisting with the administration of systems, including TRM and SharePoint.

4. Understanding of change management process and implementation of projects including investigation, testing and monitoring your implementation.

5. Highly developed interpersonal and technical skills with the ability to deliver an effective client support service and user training in an increasingly electronic records management environment.

6. Proven ability to establish effective working relationships, including relationships with school staff at all levels, demonstrate sound professional ethics of confidentiality and discretion, and a proven ability to interact effectively with people from diverse cultures.

Desirable:

1. Experience working and delivering professional learning or training in a school environment.

2. Knowledge of the Department's key business systems for schools administration.

3. Formal Information management training, or SharePoint training.

Further Information: The successful applicant will be required to obtain a Working with Children Clearance.