Release of Information Clerk
Vacancy has expired
Show me jobs like this one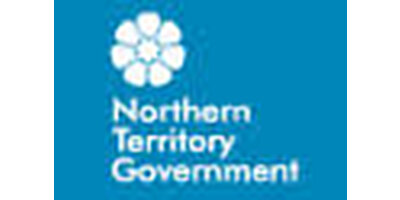 Job Ref:
040488
Employer:
Department of Health (NT)

Job Type:
Permanent Full Time
Address:
Post Date:
05/08/2018

JOB DESCRIPTION

Agency

Department of Health

Work Unit

Medical Records Department

Job Title

Release of Information Clerk

Designation

Administrative Officer 3

Job Type

Full Time

Duration

Ongoing

Salary

$59,748 - $64,482

Location

Darwin/Palmerston

Position Number

40488

RTF

148742

Closing

18/09/2018

Contact

Jillian Edgar, Medical Record Manager on 08 8922 8321 or Jillian.Edgar@nt.gov.au

Agency Information

Information for Applicants

Applications must be limited to a one-page summary sheet and an attached detailed

resume/cv. For further information for applicants and example applications: click here

Information about Selected Applicant's Merit

If you accept this position, a detailed summary of your merit (including work history, experience, qualifications, skills, information from referees, etc.) will be provided to other applicants, to ensure transparency and better understanding of the reasons for the decision. For further information: click here

Special Measures

The NTPS values diversity and aims for a workforce which is representative of the community we serve. Therefore under an approved Special Measures recruitment plan, ATSI applicants will be given priority consideration and preference in selection for this vacancy if they meet all essential selection criteria and are suitable at the position level. For further information: click here

Apply Online Link

Primary Objective: To process requests for confidential client information ensuring the provision of this information conforms to legal requirements (All relevant legislations and Acts) and Department of Health policies and guidelines.

Key Duties and Responsibilities:

1. Provide advice on the Privacy Act/ Information and process on all medico-legal requests for confidential patient information from different agenies and ensuring legal requirements and policies and guidelines are adhered to.

2. Organise and priortise the relevant documentation to be completed by the appropriate clinical staff, seek approval from the Medical Records Manager, copies of medical records and access to medical records.

3. Locate, retrieve, prepare, deliver and file records as required, scanning, photocopy records, prepare invoices, update and delete adult guardianship notifications and organise delivery of requested information adhering to Royal Darwin Hospital's operational requirements.

4. Inform/induct new staff in the relation to the information Act, Privacy principles and the release of patient information generally.

5. Follow defined service quality standards, work health and safety policies and procedures relating to the work being undertaken in order to ensure high quality, safe services and workplaces.

6. Foster a positive workplace culture through exemplary leadership practices and role modelling behaviour.

Selection Criteria:

Essential:

1. Demonstrate knowledge and understanding of the Information Act, Privacy principles and patient confidentiality.

2. Demonstrate practical experience in records management field with and understanding of policies, procedures and legislation that relate to the management of patient records and medical records systems.

3. Experience in the use of patient information systems applicable to the requirements of position eg. Caresys, Clinical Workstation (CWS), Government accounting System (GAS), and Client Identification System (CIDS) or similar systems

4. Proven ability to communicate effectively at a high level to all of staff and clients.

5. Demonstrate ability to organise daily tasks, prioritise workload, meet deadlines with minimum supervision.

6. Demonstrate sensitivity issues involved in working with Indigenous and multicultural people.

Desirable:

1. Completion of year 12 certificate or equivalent work experience

Further Information: Department of Health has a Smoke Free Policy. Staff are not permitted to smoke anywhere on Departmental premises, facilities or vehicles, nor whilst working off-site. Positions may be subject to pre-employment checks such as immunisation requirements, working with children clearance notice and criminal history checks. A criminal history will not exclude an applicant from this position unless it is a relevant criminal history. More information on pre-employment checks specific to this role can be sourced through the vacancy contact.