Graduate Procurement
Show me jobs like this one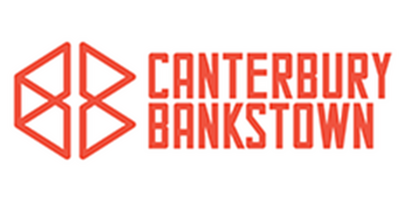 Employer:
City of Canterbury-Bankstown

Job Type:
Contract
Address:
Post Date:
03/09/2018



Graduate Procurement




Flexible work arrangements
Onsite Parking available
Central Bankstown location


Are you a recent Graduate with an interest in the Procurement/Supply Chain discipline? We are currently offering a Graduate with a Business/Finance/Accounting degree, an opportunity to join our team to gain knowledge and experience in the procurement practices of Local Government.


You will be involved in the end to end procurement process, from specification preparation through contract execution and the associated management of suppliers/contractors.


You will initially be responsible for assisting procurement staff while acquiring the skills to work independently and ultimately manage tenders/quotations in accordance with Legislation and Council policies and procedures.


Responsibilities will include but are not limited to:

Assist the Team Leader procurement to implement and monitor appropriate procurement systems and practices to ensure a high degree of compliance, probity and advice to Business Units.
Assist with the preparation of tenders and quotations in accordance with legislation, Council's procurement policies/procedures, including established insurance, WH&S and environmental policies.
Publish tenders/quotations/Expressions of Interest, issue addenda/clarifications, as well as collating and managing incoming documents, using an e-tendering website, per legal and Council requirement.
Facilitate the opening of tenders or quotations and ensure that information is appropriately registered and distributed to relevant Business Units for review and subsequent panel evaluation.
Participate on tender evaluation panels when required.
Issue contract documents to successful contractors in accordance with Council resolutions and procedures.


To be considered for this role you will possess the following:

Recently graduated from a tertiary institution in Business/Finance/Accounting
Desire to pursue a career in the Procurement sector
Proficient in the use of a variety of computer software systems
Ability to work with diverse and multi-disciplinary teams
Strong time management skills
Effective verbal and written communication skills
Detail-oriented and efficient


This is a great opportunity for a talented and motivated person to come on board for two years and work with experienced and knowledgeable staff who could set you on the path to rewarding career in the procurement area.


Canterbury Bankstown Council is the most populous council in NSW, with over 350 000 residents and a leader in Local Government. We take pride in our culture of continuous improvement and business excellence. Be a part of our Trainee, Apprentice and Graduate Program that provides you with career growth and development opportunities. Let us be a part of your future!


How to apply:

Applications must be submitted online by clicking the 'Apply' button below and creating a login using your email address. When submitting your application, make sure to address the Essential Criteria mentioned in the below Position Description in your covering letter.


People with a disability are encouraged to apply.


Applications close on 30 September 2018


For more information, please contact Alan Parker (Coordinator Procurement) on 02 9707 9502.