Senior Policy/Projects Advisor (VPSG5)
Show me jobs like this one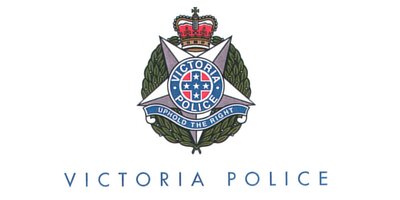 Job Ref:
VG/20036685
Employer:
Victoria Police (VIC)

Job Type:
Permanent Full Time
Address:
Post Date:
03/08/2018

The Victoria Police Procurement Department oversees and provides guidance on all purchasing and procurement activities to ensure policy compliance and value for money. This includes procurement planning, market approaches, evaluation, selection, negotiation, approval, contract establishment and management.

A unique opportunity has arisen within the Procurement Department to work closely with the Chief Procurement Officer (CPO) and Strategic Procurement Advisor as part of the office of the CPO as the Senior Policy/Projects Advisor.

The key to success in this role is your ability to provide authoritative advice to stakeholders, develop robust policies and processes and deliver strong outcomes for the business. With experience in the areas of procurement, contract management, probity and governance across a range of skills - including policy development, research, formulation and implementation based on organisational knowledge and understanding of current issues - your initiative, approach, and ability to influence will be highly regarded. You will strongly contribute to our ongoing work on process improvement, technology and capability uplift and assisting in resolving complex procurement, contract management and commercial issues.

Your duties will include:

Providing authoritative advice to various stakeholders within the Region/Department/Command on legislative and corporate policy interpretations and options that support the on-going development and implementation of strategic policy for the organisation.
Provide advisory support to the Unit relating to Whole-of-Government engagement and collaboration, including representation across inter-Governmental committees.
Manage significant and/or sensitive corporate projects, develop business cases, prepare submissions, briefings and position papers of a complex and authoritative nature on behalf of Victoria Police.
Lead the implementation and review of policies, strategies and initiatives including formulating options to ensure benchmarking, reporting, procurement planning and best practice and the highest standards of ethics for the organisation.
Undertake complex research relating to the development and implementation of strategies and programs to improve the response of Victoria Police.


As the successful applicant, you will have:

Proven experience in procurement policy development, research, formulation and implementation based on organisational knowledge and understanding of current issues, resulting in the ability to effectively address strategic procurement, environmental and operational requirements.
Demonstrated experience in change and project management including project analysis, research, systems analysis, developing and co-ordinating strategic projects in a complex environment.
Demonstrated experience in conducting complex research and analysis and the ability to provide authoritative and informed procurement advice to key stakeholders.
High level written skills, with proven experience in the preparation of comprehensive plans, proposals, reports and policies.
Proven ability to monitor client and stakeholder satisfaction, and constructively manage stakeholder issues to ensure positive outcomes for the stakeholder and the Region/Department/Command.
A proven record of ethical behaviour and a demonstrated commitment to the Victoria Police Code of Ethics and Conduct, Financial Code of Practice, and the Organisational Values.


Requirements and relevant information:

The successful applicant may be required to undergo National Security Vetting, achieve and maintain a security classification as determined by the Department Head. To achieve this, applicants must be an Australian Citizen.

Part time / flexible working arrangements may be considered upon application.

This position is located at the Working the Victoria Police Centre, 637 Flinders Street Docklands.


Your application must include:

Resume.
Response to the Key Selection Criteria – found in the position description attached to the job advertisement


Applications close midnight, Sunday 30 September 2018 - No applications will be accepted via email.

Application must be made through the on-line application facility through the Victorian Government Careers website (https://careers.vic.gov.au).

For further information on this role please contact: Francois Le Miere on 9247 6014 or via email francois.lemiere@police.vic.gov.au.

If you have a disability/medical condition and require a copy of this advertisement and attached documentation in an accessible format or would like to discuss an access requirements/reasonable adjustment for the recruitment process, please contact VPS Recruitment via email VPSRECRUITMENT@police.vic.gov.au.

About Us:

Victoria Police is a large organisation employing police, public servants and protective services officers. Victoria Police provides support to the community 24 hours a day, 365 days of the year.

At Victoria Police our goal is for our workforce to reflect the diverse community we serve. We continually seek to attract and retain a diverse workforce which includes people of all genders, ages, religions, disability, sexual orientation, family and caring responsibilities and cultures including people of Aboriginal and Torres Strait Islander heritage.