Principal Policy Officer
Vacancy has expired
Show me jobs like this one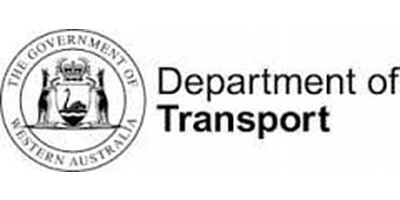 Job Ref:
AV131/2018
Employer:
Department of Transport (WA)

Job Type:
Permanent Full Time
Address:
Post Date:
03/08/2018

Business Unit/Division:
Transport Strategy and Reform
Location:
140 William Street, Perth
Position Number:
Pool Ref AV131/2018
Salary:
Level 6, $100,966 - $111,590 pa PSGO (CSA) GA 2017
Work Type:
Permanent - Part Time, Permanent - Full Time, Fixed Term - Part Time, Fixed Term - Full Time
Closing Date:
2018-09-17 5:00 PM
Attachments:
- jdf-00025813.pdf
- Application Information Pack

The future of transport?

Be part of it

Working for the Department of Transport (DoT) gives you the opportunity to play a part in connecting the people of Western Australia. We are a progressive organisation. We are leaders in providing safe, accessible, sustainable and efficient transport services and solutions that promote economic prosperity and enhance the lifestyles of all West Australians.

There has never been a more exciting time to join our team and be part of the future of transport.

We're looking for

Experienced Policy Officers to join our Aviation Policy and Programs team.

The Department of Transport is the key Western Australian Government coordinating and advisory body on aviation related matters. We coordinate, develop and influence government and the aviation industry in providing the best aviation services and infrastructure for Western Australia.

This is a unique and exciting opportunity to progress your career within a forward thinking, dynamic and customer focused environment during a time of significant aviation industry transformation.

You will work at a strategic level to deliver on policy, programs and projects related to the aviation industry. To succeed in this role you will be strategic and analytical in your approach with excellent interpersonal and negotiation skills. Ideally you will have experience in driving a policy agenda to deliver on Government or corporate commitments.

This is a pool recruitment process. We currently have one fixed term contract opportunity available for a period of up to two (2) years, with the possibility of extension. We anticipate filling additional fixed term appointments through this recruitment process.

We need someone who can

Develop, implement and evaluate policy in a regulated industry environment

Research and analyse complex policy issues and trends and provide advice accordingly

Prepare concise and clear submissions, reports and briefing papers for Government and departmental representatives

Communicate and influence at a senior level with a range of stakeholders including industry and government bodies

Build strong relationships with key stakeholders

Thrive within a team environment and contribute to the achievement of results through being agile, curious and solutions focused

You can expect

Exciting and challenging strategic projects that will shape the future of the aviation industry in Western Australia

A highly experienced and motivated team and support from senior management

The opportunity to fully utilise your expertise and develop your career within a dynamic and forward thinking organisation

A competitive salary, and 9.5% employer contributed superannuation and salary sacrifice options

What is a recruitment pool?

We use recruitment pools to build a bank of talent who we feel might be suited to future opportunities within the Department of Transport. When part of a pool you may be offered a permanent or temporary position, however an appointment is not guaranteed.

This pool will be open for a period of twelve (12) months from the date of first appointment.

Please note that if deemed necessary we may choose to conduct a Candidate Search to supplement the field of applicants.

Equity and Diversity Statement

The Department of Transport promotes diversity and a workplace that is free of discrimination. People from culturally diverse backgrounds, Aboriginal Australians and people with a disability are encouraged to apply.

Subsequent Vacancies

Applicants found suitable but not recommended for this vacancy, may be considered for subsequent similar vacancies in the Department of Transport in accordance with Part 5 (General Appointment) of the Commissioner's Instructions: Filling a Public Sector Vacancy.

Any questions?

For a confidential conversation about the role, please contact Peter Ryan, Director Aviation Policy and Programs on (08) 6551 6323.

If you have any questions regarding submitting your application or would like more information on the recruitment process, please contact our Recruitment Team on (08) 6551 6888.