Senior Audit Manager - Performance Audit
Vacancy has expired
Show me jobs like this one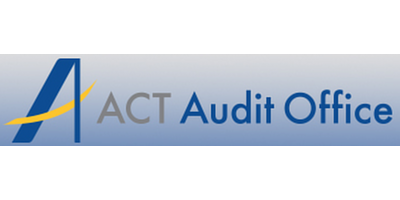 Job Ref:
42801
Employer:
ACT Audit Office

Job Type:
Permanent Full Time
Address:
Post Date:
03/08/2018


Classification: Senior Audit Manager
Salary: $118,467 - $137,415
Position No: 42801
Directorate: ACT Audit Office
Advertised: 31 August 2018
Closes: 18 September 2018
Contact:Caroline Smith on caroline.smith@act.gov.au or (02) 6207 7829


Details: The Audit Office is seeking people with the highest levels of personal integrity and excellent analytical, research, investigatory, communication and interpersonal skills to join the Performance Audit team. The Senior Audit Manager will be responsible for: Planning, managing, conducting and reporting the results of performance audits and other reviews and investigations of the operations of ACT public sector entities; managing staff, including providing mentoring and support; managing relationships with auditees and other stakeholders; and providing professional and technical advice on a range of performance audit issues. The Audit Office provides interesting and challenging work and offers a range of flexible working conditions to balance each individual's circumstances with the needs of the organisation. The Office supports staff by providing learning and development opportunities. The Senior Audit Manager should have an awareness, understanding and commitment to the values of the ACT Audit Office, diversity of culture in the workplace and workplace health and safety principles. The ACT Auditor-General is an independent Officer of the Legislative Assembly. The ACT Audit Office supports the Auditor-General in carrying out the functions of the Office, with a view to promoting public accountability in the public administration of the Australian Capital Territory. To achieve this the Audit Office undertakes a range of activities, which includes conducting performance audits and financial statement audits and considering public interest disclosures received under the Public Interest Disclosure Act 2012. For further information on this position, please contact the Contact Officer.



Eligibility/Other Requirements: Relevant tertiary qualifications are highly desirable. All applicants must be fluent in English. Position of Trust: All ACT employees are required to undergo employment screening. This position is a Position of Trust 1 and therefore, if you are selected for this position you will be required to gain and maintain a Baseline National Security Clearance. If this clearance is not successful, your employment in the role will not commence or, if already commenced, will be terminated.



Note: As a Senior Audit Manager you will receive a salary between $118 467 to $137 415 (plus an employer superannuation contribution) depending on your skills and experience.