Supervisor, Community Work and Partnerships - Geelong (CCP4)
Show me jobs like this one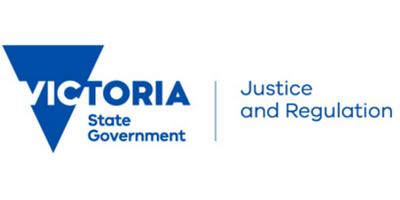 Job Ref:
DOJ/3502
Employer:
Department of Justice and Regulation (VIC)

Job Type:
Permanent Full Time
Address:
Post Date:
30/07/2018

At the Department of Justice and Regulation, we're looking for people who want to make a difference. People who take pride in their work. People who get things done. People who are committed to making Victoria a safer place. We embrace diversity and strive to have a workforce that reflects the community we serve. We're all about recruiting the best people, regardless of gender, age, disability, religion, sexual orientation or cultural background. If you think you can do the job and would be a good fit for our department, we'd love to hear from you. If you're having any trouble viewing this ad and would like it or any attachments in an accessible format (such as large print), please don't hesitate to get in touch with the contact person listed on the ad. For more information on working with us and our recruitment process, please visit justice.vic.gov.au/careers We're proud of the important work we do across Victoria. Want to be part of it?

Promote offender rehabilitation through meaningful community work

Fixed term, part-time opportunity (2 days per week for 12 months)

Based in Geelong

About us

Corrections Victoria's purpose is to deliver an effective corrections system for a safe community. Community Correctional Services (CCS), is overseen by Corrections Victoria, a division of the Department of Justice and Regulation. CCS is responsible for the management and supervision of prisoners on parole, clients under post sentence supervision and court orders.

CCS is currently experiencing rapid growth in the offender population. In response to this, Corrections Victoria will embed evidence based practice across all areas of our work and target responses to the areas that will allow the greatest impacts to be made. This approach will contribute to a safer community and strengthen CCS for the future.

About the role

Based in Geelong and covering the Barwon South West region, you will lead a team of Community Work Officers, Community Work Development Officers, Leading Field Officers and Field Officers.

This is a 12 months fixed-term role comprising 2 days per week - Thursday and Friday.

You will work closely with the community to establish partnerships that promote opportunities for offenders to participate in meaningful work that promotes offender rehabilitation and enhances community safety.

To be successful in this role, you will have:

experience in effectively marketing and developing community partnership strategies
understanding and capability in operational team leadership responsible for service delivery
excellent verbal and written communication skills.

Experience in community services, not-for-profit or community development is also desirable.

Why work with us?

At the Department of Justice and Regulation, we provide every person with the means to achieve their potential through ongoing learning and development opportunities in a diverse, equitable and supportive environment.

We look for people who are prepared to do their very best in line with our values and behaviours. Our values shape and influence how we recruit, train and develop our staff and build relationships with stakeholders.

We will also provide you with professional development opportunities, an employee assistance program, access to job opportunities across the Victorian Government, salary packaging and much more.