Senior Project Manager
Show me jobs like this one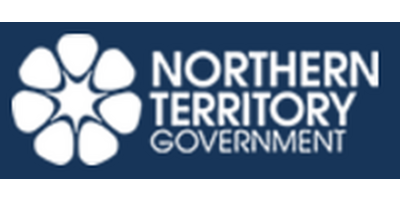 Job Ref:
011055
Employer:
Department of Infrastructure, Planning and Logistics (NT)

Job Type:
Permanent Full Time
Address:
Post Date:
30/07/2018


JOB DESCRIPTION



Agency

Department of Infrastructure, Planning and Logistics

Work Unit

Infrastructure Projects

Job Title

Senior Project Manager

Designation

Technical 6

Job Type

Full Time

Duration

Ongoing

Salary

$103,844 - $108,723

Location

Alice Springs

Position Number

11055

RTF

147547

Closing

24/09/2018

Contact

Ratheesh Kumar on 08 8951 5371 or Ratheesh.kumar@nt.gov.au

Agency Information

Information for Applicants

Applications must be limited to a one-page summary sheet and an attached detailed

resume/cv. For further information for applicants and example applications: click here

Information about Selected Applicant's Merit

If you accept this position, a detailed summary of your merit (including work history, experience, qualifications, skills, information from referees, etc.) will be provided to other applicants, to ensure transparency and better understanding of the reasons for the decision. For further information: click here

Special Measures

Not applicable to this vacancy.

Apply Online Link

Primary Objective:

Manage specific projects and the activities of Project Managers, Project Officers and external resources to ensure the delivery of high quality advice and services to Clients in the Alice Springs Region. Ensure all phases of the delivery of the clients Building Capital Works, Minor New Works and Repairs and Maintenance Programs are provided in a timely, cost effective and professional manner.

Key Duties and Responsibilities:

1. Manage all phases of client project delivery, including meeting all client, senior management and stakeholder reporting requirements.

2. Undertake the role of Senior Project Manager on a variety of client agency projects, responsible to the Superintendent for the administration of contracts to ensure departmental policies, procedures and Northern Territory Government legislation and construction and maintenance standards are maintained.

3. Provide expert project leadership to Building Project Managers to ensure client work project requirements are delivered successfully and meet budget, time and quality targets.

4. Ensure the client is involved in key decision making and is fully informed at all stages of projects, including events which may affect completion dates, costs or function of the facility/project.

5. Carry out all duties in accordance with Departmental WHS, EEO and environmental guidelines.

Selection Criteria:

Essential

1. A relevant qualification awarded by an Australian institution, or equivalent; or relevant experience in a field of technical work closely related to the duties of the vacancy.

2. High level ability to lead, manage and advise a diverse group of multi-disciplined resource teams on technical and para-professional matters.

3. High level oral and written communication skills including the ability to effectively consult and collaborate and build strong professional working relationships with colleagues, external clients, the community and industry representatives.

4. High level knowledge of building industry, design, construction and maintenance techniques and relevant legislation and standards together with a sound knowledge of project management and Government procurement processes.

5. Sound knowledge of remote cross cultural issues affecting the undertaking of projects by Construction Division in a complex Indigenous environment.

6. Ability to interact effectively with people of diverse cultures.

7. Current Driver's Licence.

Desirable:

1. Recognised qualification in Contract Management, Project Management or similar.

2. Sound knowledge of business management and business drivers in a commercial environment.