Cook All-rounder
Vacancy has expired
Show me jobs like this one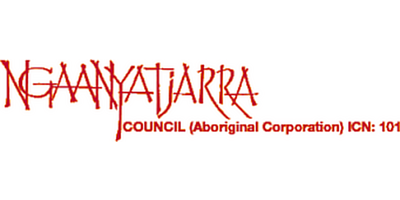 Job Ref:
643
Employer:
Ngaanyatjarra Council

Job Type:
Full Time
Address:
Post Date:
28/08/2018



Cook All-rounder



Ngaanyatjarra Council (NCAC) is a dynamic organisation representing the interests of approx. 2000 Ngaanyatjarra, Pintupi & Pitjantjatjara people living in 11 Communities in the Central Desert region of WA.


Mantamaru (also referred to as Jameson) is a medium sized Aboriginal Community, located in the Goldfields-Esperance Region of Western Australia. The community is approximately 1,000 kilometres from Alice Springs, NT or approximately 1,700 kilometres from Perth and has various facilities available to the local people.


About the role

We are seeking an enthusiastic individual to join our dynamic team at Jameson Community WA as the Cook all-rounder.


Your key duties will include but not limited to:

Provide food preparation in the stores new spacious kitchen facilities.
Provide cleaning for the store and kitchen area.
Provide the honest, accurate, efficient and effective operation of all store points of sale (e.g. checkouts, take - away, credit sales, fuel).
Assist in the re-stocking.
Assist with other stock control activities within the store


About you

The attributes and skills required to be considered for this role include:


ESSENTIAL

Good numeracy and written and oral communication skills.
Ability to use stock control, ordering and word processing computer programs.
Basic accounting and banking skills with ability to operate and maintain cash registers.
Ability to ensure safe and healthy work practices, including knowledge of relevant Occupational Health and Safety principles.
Good organizational skills, problem solving, conflict resolution skills
Patience, maturity and a high standard of personal conduct.
Ability to work extended hours and cope with living in a remote location.
Demonstrated ability to work with and traditional Aboriginal people in a "dry" (no alcohol) community, where cultural norms and community development priorities may differ from your own.


DESIRABLE

Experience in working in a kitchen and store.
Experience in working in an Aboriginal organisation.


Benefits

This full time position comes with a remuneration package that includes a base salary of $51,517.18 per annum; a total of 8 weeks leave, PBI Salary packaging, $4,333 remote allowance, an annual airfare, accommodation and utilities.