Supervisor Roads South
Vacancy has expired
Show me jobs like this one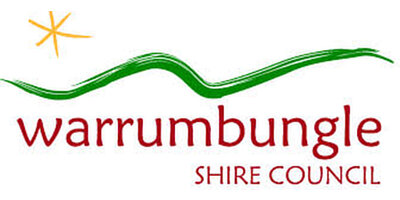 Job Ref:
WASC6
Employer:
Warrumbungle Shire Council

Job Type:
Full Time
Address:
Salary and Benefits:
$1,339.80 - $1,529.00/38 hour week
Post Date:
24/08/2018



Supervisor Roads South



At Warrumbungle Shire Council we offer a broad variety of jobs with a range of benefits and career development opportunities within Local Government. Our scenic location, amongst friendly country communities, provides an ideal setting for those looking to balance a country lifestyle and career.

Warrumbungle Shire Council is an EEO Employer and our vision is Excellence in Local Government. We are committed to our staff and pride ourselves on the services we provide to our communities.


Please click here to view the position description.


Purpose of the Position

This position is responsible for the implementation of best practice procedures for construction, preventative and corrective maintenance, operation and emergency repair of Council's road network and coordinates and oversees the road construction and maintenance operations.

The job holder will spend the majority of time performing supervisory and administrative functions. Relative job responsibilities may shift for short periods depending on specific work load requirements. The Supervisor Roads South may also be required to act in the higher duties role of Manager Road Operations in the absence of the incumbent.


Essential Selection Criteria

Commitment to Council's Mission, Values and Code of Conduct.
Understanding of work health and safety (WHS) in the workplace and commitment to:

a positive contribution to WHS in the workplace
compliance with Council and legislative requirements

Certificate III in Civil Construction or other relevant qualification which includes road construction and maintenance competencies and/or extensive experience in road construction and/or maintenance
Extensive supervisory experience
Participate in rotating on-call roster for emergency call-outs
Ability to be on-site in Coolah within 30 minutes for any emergency call-out and within 30 minutes plus travel time to calls at other centres in the group
OHS Construction Induction Certificate (Whitecard)
Class C driver's licence.


Desirable Selection Criteria

Certificate IV in Civil Construction
Extensive grader operator experience constructing roads to line and level
Sound knowledge of RMS Road Maintenance Contract requirements
Current Traffic Controller ticket (blue ticket)
Current Work Site Traffic Control ticket (yellow ticket)
Basic computer skills including use of tablet/s and smartphones to send, receive and store information.


Applicants should note that drug and alcohol testing is a condition of employment.


Applications close at 4.00pm, Friday 21 September 2018.


For enquiries, please contact Human Resources on 6849 2000.