Video Producer (VPSG4)
Show me jobs like this one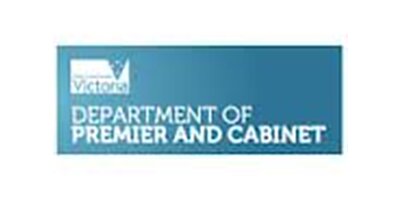 Job Ref:
VG/1349865
Employer:
Department of Premier & Cabinet (VIC)

Job Type:
Full Time Temporary
Address:
Post Date:
10/07/2018

We're looking for a creative videographer with serious post-production skills who can quickly turn out polished audiovisual content that gets attention and communicates clearly.

From storyboarding and scripting through the technical aspects of lighting, sound, editing, and filming with deft use of Final Cut Pro X, Photoshop, After Effects, Lightroom, Audition, Logic, and Compressor - this role has it all.

If you're as good at getting an action shot as you are helping a subject with a great portrait, can set up a livestream, and give advice on the best content for a range of channels we want to hear from you.

The Communication Strategy team at the Department of Premier and Cabinet offers you an opportunity to contribute to the development and distribution of a range of audiovisual content, where an average week might involve livestreaming a media conference or State Memorial, through to creating informative videos for social media, or taking headshots for government publications.

If you're ready to match your strategic planning and creative skills to our need for communications that cut through, please apply now.

The closing date for this position is Wednesday, 22 August 2018.

This position is only open to applicants with relevant rights to work in Australia.

How to apply:

Apply before the advertised closing date via the http://careers.vic.gov.au website

All applications should include:

a resume
a cover letter which addresses the key selection criteria (within three pages)

Other relevant information:

Employment of successful candidates will be subject to a National Police Check.

DPC actively promotes diversity, inclusion and an equal opportunity workplace. We welcome applicants from all diverse backgrounds, including Aboriginal and Torres Strait Islander peoples and people with disabilities. All roles at DPC can be worked flexibly, however it may differ from role to role. We work for the people of Victoria by helping the government achieve its strategic objectives. We do this by supporting the Premier, Deputy Premier, Special Minister of State, the Ministers for Aboriginal Affairs, Equality, Multicultural Affairs and Veterans, as well as the Cabinet.

DPC is proud to participate in Recruit Smarter, an initiative of the Victorian Government to address unconscious bias in recruitment practices. For more information on Recruit Smarter, please visit www.vic.gov.au/recruit-smarter or call 13 22 15.