Senior Advisor - Procurement
Show me jobs like this one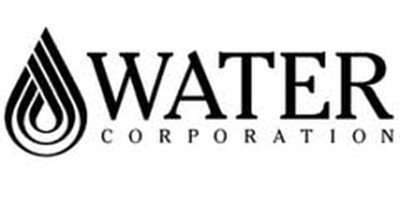 Job Ref:
0J4Y
Employer:
Water Corporations

Job Type:
Permanent Full Time
Address:
Post Date:
10/07/2018

As the principal supplier of water services across WA we have career opportunities state-wide. We are an equal opportunity employer and offer great employee benefits and long term career development opportunities. If you're experienced in your field and you share our commitment to WA then consider the Water Corporation as your workplace of choice.

About the role

Reporting to the Manager Procurement Operations, the Procurement & Property Unit is looking for an experienced Senior Procurement Advisor for a 12 month fixed term contract to assist Identify, source, plan, develop and manage individual and panels of preferred supplier agreements and period contracts for the procurement of goods, works, services, consultancy and labour hire to support Capital Works projects, Operations and Maintenance for the Corporation.

What the role will offer:

Day to Day Management of a suite of Panels of Preferred Supplier's to drive effective purchasing and supplier management.
Ability to develop and apply strategic procurement frameworks to optimise cost saving for the Water Corporation.
Manage panel contracts and preferred supplier agreements to ensure ongoing satisfactory performance.
Publish or organise the publication of contracts and agreements in eProcurement in accordance with established guidelines and business rules.
Initiate and analyse spend and usage activity of preferred supplier agreements and period contracts to monitor contract leakage, eg; off contract spend, AS orders, purchase card, etc.

Proactively manage a portfolio of key suppliers.


Skills & Experience

Substantial Procurement experience in a large multi-disciplined engineering focussed commercial organisation or previous government procurement experience.
Considerable experience in purchasing and supplier management strategies, plans, programs and systems, including the sourcing, planning and managing contracts and agreements for a range of goods, services and works.
Considerable experience and demonstrated capability in the use of computer based Procurement system applications. Eg SAP SRM E-Procurement.
Relevant experience and demonstrated advanced knowledge of the commercial management of Procurement.
Demonstrates well developed knowledge and understanding of contemporary Procurement management theory and practice, including advanced understanding of electronic trading applications and processes.
Demonstrates well developed knowledge of relevant Procurement regulatory requirements and codes of practice.

If you are interested in the above opportunity please submit a covering letter and resume that best demonstrates your ability to meet the requirements of the role.

Applications close on Tuesday August 21.

We reserve the right to withdraw this advert prior to the closing date

Our commitment to an inclusive workplace:

Through our Equity and Diversity Management Plan and People Strategy, Water Corporation is committed to creating a diverse and inclusive workplace of the future.

We understand that unique perspectives, ideas and contributions only strengthen our workforce and are recognised and valued.

We encourage applications supporting our key priority communities - Aboriginal and Torres Strait Islanders, women and people with disability.

For people with disability, we are committed to ensuring an accessible and inclusive work environment enabling full participation in all aspects of employment wherever possible by offering reasonable adjustments.

As part of the recruitment process you will be required to complete pre-employment screening which may include a medical, police clearance and Australian working rights check.

We reserve the right to withdraw this ad prior to the closing date.