Product Lead - HCM
Show me jobs like this one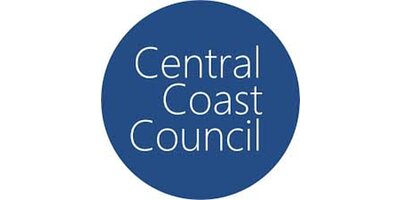 Job Ref:
CEN1269
Employer:
Central Coast Council

Job Type:
Permanent Full Time
Address:
Post Date:
09/08/2018



Product Lead - HCM




Use your high level HR systems experience and knowledge to provide value to a large organization
Exciting opportunity to develop your skills working on cutting edge Cloud based Tier 1 systems
Work and live on the beautiful Central Coast of NSW
Permanent full time position + RDO


Central Coast Council is an equal opportunity employer and promotes a healthy and safe work environment. We are committed to diversity in our community and our workforce and encourage Indigenous Australians, people with a disability and people from diverse backgrounds to apply to be part of our inclusive team.


Ideally located on the northern fringe of Sydney and just an hour's drive from Newcastle, the Central Coast offers one of the best places in Australia to live and work http://www.thisisthecentralcoast.com.au/about.


If you have experience in any of the areas of HCM, Payroll and Time & Attendance this is an exciting opportunity to enhance and develop your knowledge of cutting edge Cloud based Tier 1 systems.


This role is responsible for maintaining and supporting Council's HCM, Payroll and Time & Attendance solutions. This role, alongside providing exceptional and quality customer service will develop and drive the strategic direction and roadmap of the systems. This will enhance organisational efficiency through the recording and provision of accurate and reliable employee information.


Key activities of this role include:

Supporting and administering Council's HCM, Payroll and Time & Attendance systems on a day-to-day basis and providing functional support for business SME's in these areas
Investigating and working with support providers to resolve issues;
Developing and managing a product portfolio plan to ensure the strategic roadmap of the system is aligned with the current and future needs of Council;
Researching, planning and driving the implementation activities required for system upgrades, and improvements, bug fixes and system patches.


Please refer to the Position Description for detailed information on the position and required skills and experience.


This role provides a salary range of between $1,405.25 to $1,686.65 per week ($73,269 to $87,941 per annum) + superannuation


Enquiries: Nicole Derham, Senior Product Manager on ph: (02) 4350 5294 or 0434 563 806.


Closing Date: Applications close at Midnight on Thursday, 23 August 2018.