Employee Relations Consultant - Recruitment
Vacancy has expired
Show me jobs like this one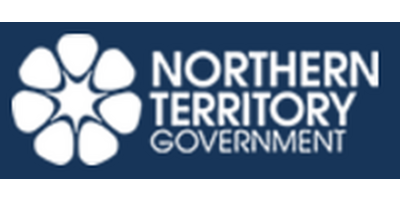 Job Ref:
016306
Employer:
Department of Infrastructure, Planning and Logistics (NT)

Job Type:
Permanent Full Time
Address:
Post Date:
09/07/2018

JOB DESCRIPTION

Agency

Department of Infrastructure, Planning and Logistics

Work Unit

Human Resource Services

Job Title

Employee Relations Consultant - Recruitment

Designation

Administrative Officer 6

Job Type

Full Time

Duration

Ongoing

Salary

$86,007 - $96,145

Location

Darwin

Position Number

16306

RTF

146694

Closing

16/08/2018

Contact

Viki Smith, Manager Employee Relations on 08 8924 7048

Agency Information

Information for Applicants

Applications must be limited to a one-page summary sheet and an attached detailed resume/cv. For further information for applicants and example applications: click here

Information about Selected Applicant's Merit

If you accept this position, a detailed summary of your merit (including work history, experience, qualifications, skills, information from referees, etc.) will be provided to other applicants, to ensure transparency and better understanding of the reasons for the decision. For further information: click here

Special Measures

Not applicable to this vacancy.

Apply Online Link

Primary Objective: This role will undertake all recruitment functions such as compliance checks for recruitment requests, selection reports, run induction programs with all new employees and provide other employment relations advice on conditions of service to clients.

Context Statement: This role while concentrating on recruitment functions will need to keep abreast of current Employee Relation best practices within the public sector to respond to other enquiries when required.

Key Duties and Responsibilities:

· Provide a quality consultancy service on recruitment issues including interpreting and advising on employment legislation and associated policies

· Coordinate recruitment documentation through e-Recruit including uploading vacancies on redeployment database

· Generate reports for long-term recruitment actions (>6wks), commencements and expected separations and follow-up with managers and panel chairs

· Provide HR recruitment policy interpretation and advice to enhance Manager's capability and to ensure adherence to corporate HR policies, programs and standards

· Provide recruitment services in relation to compliance checking and advice to clients

· Develop and maintain effective collaborative relationships with clients to ensure delivery of strategies that meet stakeholder's needs

· Implement and coordinate recruitment HR training and information sessions

· Coordinate and deliver inductions to all new employees

· Actively participate as a team member through the contribution of innovative ideas and solutions and participation in planning and project activities.

Selection Criteria

Essential:

1. Extensive experience in managing end to end recruitment processes.

2. Sound knowledge of employment legislation and its application in the Public Sector or similar environment.

3. Sound understanding of customer focussed service delivery and experience in providing professional and efficient human resources related service within the organizational context.

4. Well-developed interpersonal, presentation, and problem solving skills to provide exceptional client services.

5. High level communication skills that includes the ability to produce reports, provide support and advice to users of computerised Human Resource systems.

6. Appropriately manage conflicting and competing priorities with professionalism with the ability to follow-up to ensure timeframes are met.

7. Proven collaboration skills to work effectively within a team in a high pressure and confidential environment.

8. A positive attitude, motivated to learn from others and strong work ethics.

9. Excellent understanding of internal and external stakeholder's business needs and issues, and the ability to tailor approach to suit the audience.

Desirable:

1. Relevant qualifications in discipline related to HR – Public Administration/ Business/Organisational Development.