Executive Contract Consultant
Vacancy has expired
Show me jobs like this one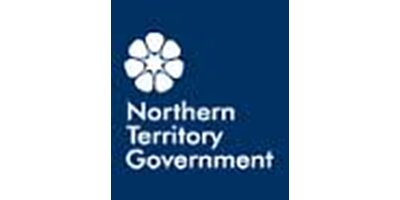 Job Ref:
038446
Employer:
Department of Education (NT)

Job Type:
Permanent Full Time
Address:
Post Date:
06/07/2018

JOB DESCRIPTION

Agency

Department of Education

Work Unit

Human Resources Corporate

Job Title

Executive Contract Consultant

Designation

Administration Officer 6

Job Type

Full Time

Duration

Fixed to 31/12/2019

Salary

$86,007 - $96,145

Location

Darwin

Position Number

38446

RTF

147973

Closing

16/08/2018

Contact

Michelle Stewart, Assistant Director, HR Corporate 08 8999 3505 or Michelle.Stewart@nt.gov.au

Agency Information

Information for Applicants

Applications must be limited to a one-page summary sheet and an attached detailed resume/cv. For further information for applicants and example applications: click here

Information about Selected Applicant's Merit

If you accept this position, a detailed summary of your merit (including work history, experience, qualifications, skills, information from referees, etc.) will be provided to other applicants, to ensure transparency and better understanding of the reasons for the decision. For further information: click here

Special Measures

The NTPS values diversity and aims for a workforce which is representative of the community we serve. Therefore under an approved Special Measures recruitment plan, ATSI applicants will be given priority consideration and preference in selection for this vacancy if they meet all essential selection criteria and are suitable at the position level. For further information: click here

Apply Online Link

Primary Objective:

Provide effective and high quality human resource advice regarding recruitment, engagement and retention activities for Executive Contract Officers and Executive Contract Principals and act as the conduit between the Executive Contract Services Unit within the Department of Corporate and Information Services and the Department of Education.

Context Statement:

The Human Resources Division is responsible for providing human resource consultancy services for the management and maintenance of a high quality workforce to provide students access to the best quality education possible. The unit works with executive, senior management and senior schools staff to support human resource needs and lead strategic change management and relevant HR solutions.

Key Duties and Responsibilities:

· Provides high level advice to the Chief Executive and Deputy Chief Executive Education NT, on establishment, recruitment, engagement and retention activities for Executive Contract Officers and Executive Contract Principals.

· Delivers a comprehensive on boarding, consultancy and support service to Executive Contract Officers and Executive Contract Principals.

· Supports recruitment activities for Executive Contract Principals.

· Prepares reports for senior management regarding executive staffing levels and employment issues.

· Primary point of contact for all matters relating to Executive Contracts, including advice to HR staff and divisional managers.

Selection Criteria

Essential:

1. Highly developed negotiation, consultation and conflict resolution skills to operate effectively in a sensitive and complex environment.

2. Demonstrated oral and written communication and interpersonal skills with the ability to establish and maintain positive, professional working relationships with a wide variety of stakeholders.

3. Proven ability to deliver outcomes within tight deadlines to a high standard and attention to detail, including the ability to accurately analyse and communicate complex issues in a succinct and clear way.

4. Demonstrated experience in human resource management including a sound understanding of recruitment processes and the ability to interpret and apply employment legislation, policy and procedures.

5. Experience managing executive contract conditions or similar, with an understanding of the Public Sector Employment and Management Act or the ability to quickly acquire.