Addiction Medicine Specialist
Show me jobs like this one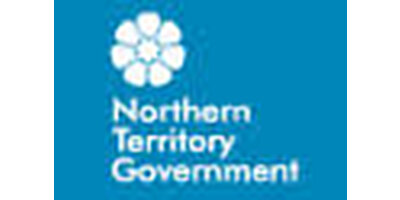 Job Ref:
72181132
Employer:
Department of Health (NT)

Job Type:
Permanent Full Time
Address:
Post Date:
06/07/2018

JOB DESCRIPTION

Agency

Department of Health

Work Unit

Top End Mental Health and Alcohol and Other Drugs Service

Job Title

Addiction Medicine Specialist

Designation

Senior Specialist Clinician

Job Type

Full Time

Duration

Fixed for 2 years

Salary

$217,355 - $240,435

Location

Darwin

Position Number

72181132

RTF

146250

Closing

27/09/2018

Contact

Dr Christine Watson on 08 8922 8399 or TEMHSRecruitment.DoH@nt.gov.au

Agency Information

Information for Applicants

Applications must be limited to a one-page summary sheet and an attached detailed

resume/cv. For further information for applicants and example applications: click here

Information about Selected Applicant's Merit

If you accept this position, a detailed summary of your merit (including work history, experience, qualifications, skills, information from referees, etc.) will be provided to other applicants, to ensure transparency and better understanding of the reasons for the decision. For further information: click here

Special Measures

The NTPS values diversity and aims for a workforce which is representative of the community we serve. Therefore under an approved Special Measures recruitment plan, ATSI applicants will be given priority consideration and preference in selection for this vacancy if they meet all essential selection criteria and are suitable at the position level. For further information: click here

Apply Online Link

Primary Objective: Provide clinical leadership to Top End Health Service (TEHS) on Alcohol and Other Drugs Service (AOD) practice, clinical governance, service development, and AOD related advice, training and support to medical and other health practitioners in hospital, community and primary health care working in the regional areas serviced by TEHS.

Key Duties and Responsibilities:

1. Clinical oversight, supervision and support for medical practitioners in TEHS AOD, including rotating trainee registrars enrolled in accredited specialist training programs, and medical students placed with TEHS AOD.

2. Advice, training and support on clinical management of AOD related problems to Darwin AOD teams, medical and other health practitioners in hospital, community and primary health care working in the TEHS service region.

3. Advise TEHS Management, Department of Health, and NT Government, on AOD best practice, clinical practice issues, clinical governance, and service development.

4. Contribute clinical expertise to developing AOD clinical management guidelines for health practitioners working in TEHS services region and the NT, and to AOD service evaluation and research.

5. Work with interstate AOD specialists to ensure currency of local AOD expertise, clinical management guidelines.

6. Provide AOD clinical services at a level that maintains specialist expertise.

7. Work in close collaboration with AOD TEHS Director Addiction Medicine to whom this position reports.

Selection Criteria

Essential:

1. Current or eligible for specialist registration with the Australian Health Practitioners Registration Agency, with not less than the equivalent of six years full-time service in medical practice as a staff specialist, and either a Fellow of the Australasian Chapter of Addiction Medicine or holder of a Certificate in Addiction Psychiatry through the Royal Australia and New Zealand College of Psychiatry, or international qualification equivalent to the above.

2. Extensive knowledge, including clinical experience, of contemporary AOD treatment practice and protocols, clinical governance and quality improvement.

3. Experience developing and establishing AOD services.

4. Demonstrated clinical leadership experience and capacity, including commitment to ethical practice.

5. Experience with planning and undertaking clinical supervision and professional development training.

6. High level interpersonal and communication skills, demonstrated ability to build sound relationships with health professionals and community organisations.

7. Proven ability to work well in a team and independently.

8. Proven ability to interact effectively with people from diverse cultures.

9. Willingness and ability to undertake travel across the TEHS area as required.

10. Hold current Northern Territory drivers license or the have the ability to obtain.

Desirable:

1. Experience working with Indigenous colleagues, organisations, people, including remote community work.

Further Information: Department of Health has a Smoke Free Policy. Staff are not permitted to smoke anywhere on Departmental premises, facilities or vehicle nor whilst working off-site. The preferred or recommended applicant will be required to hold a current working with children clearance notice and undergo a criminal history check. A criminal history will not exclude an applicant from this position unless it is relevant to the position.