Patient Support Assistant
Vacancy has expired
Show me jobs like this one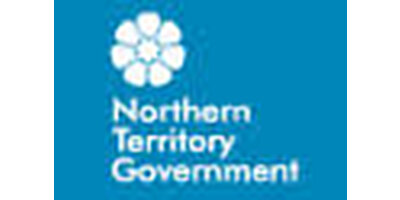 Job Ref:
3862
Employer:
Department of Health (NT)

Job Type:
Permanent Full Time
Address:
Post Date:
06/07/2018

JOB DESCRIPTION

Agency

Department of Health

Work Unit

Emergency Department

Job Title

Patient Support Assistant

Designation

Technical 1

Job Type

Full Time

Duration

Ongoing commencing 04/10/2018

Salary

$48,963 - $58,220

Location

Alice Springs

Position Number

3862

RTF

145314

Closing

16/08/2018

Contact

Jeanette Berthelsen on 08 8951 7528 or jeanette.berthelsen@nt.gov.au

Agency Information

Information for Applicants

Applications must be limited to a one-page summary sheet and an attached detailed

Resume/cv. For further information for applicants and example applications: click here

Information about Selected Applicant's Merit

If you accept this position, a detailed summary of your merit (including work history, experience, qualifications, skills, information from referees, etc.) will be provided to other applicants, to ensure transparency and better understanding of the reasons for the decision. For further information: click here

Special Measures

The NTPS values diversity and aims for a workforce which is representative of the community we serve. Therefore under an approved Special Measures recruitment plan, ATSI applicants will be given priority consideration and preference in selection for this vacancy if they meet all essential selection criteria and are suitable at the position level. For further information: click here

Apply Online Link

Primary Objective: Work under direct or indirect Clinician supervision, either individually or with others, performing a variety of tasks, which require knowledge of standards, practices, procedures and skills obtained through provided/directed training and by accessing hospital Policy Guideline Centre and National Safety and Quality Healthcare Standards (NSQHS).

Context Statement: This position exists in an environment of interruption, unpredictability and sometimes-difficult public/patient relations.

Key Duties and Responsibilities:

1. Respond to requests tasked in a timely, safe and appropriate manner seeking clarification when needed.

2. Adhere to contact precaution practices as per individual patient requirements to prevent transmission of infection.

3. Transport patients within the Emergency Department to other areas including Imaging Departments, including the emergency transport of critical patients, which requires rapid transport set-up and assisted preparation.

4. Maintain knowledge of cleanliness and readiness of equipment and stocking of equipment storage areas.

5. Assist with duties required to maintain flow and provision of safe, efficient quality patient care.

6. Immediate response to emergencies under direction of clinical staff.

7. Efficiency of processes by both participation in required training and self- identification/education of training needs.

8. Foster a positive workplace culture through exemplary teamwork practices and role modelling behaviour.

9. Follow defined service quality standards, Workplace Health and Safety (WHS) policies and procedures relating to the work being undertaken in order to ensure high quality, safe services and workplaces.

Selection Criteria:

Essential:

1. Demonstrated commitment to excellence in customer service and ability to maintain confidentiality.

2. Proven ability to use initiative, be self-motivated and work various shifts providing 24-hour service delivery.

3. Demonstrated ability to work effectively and communicate as a member of a multi-disciplinary team.

4. Sound knowledge, physical fitness and demonstrated ability to use correct manual handling techniques.

5. Ability to follow instructions, policies and duty lists and document incidents, hazards and other work-related information in an ever changing environment.

Desirable:

1. Experience in an Acute Care environment with responsibilities supporting clinical staff with provision of quality care.

Further Information: Department of Health has a Smoke Free Policy. Staff are not permitted to smoke anywhere on Departmental premises, facilities or vehicles, nor whilst working off-site. Positions may be subject to pre-employment checks such as immunisation requirements, working with children clearance notice criminal history checks. A criminal history will not exclude an applicant from this position unless it is a relevant criminal history. More information on pre-employment checks specific to this role can be sourced through the vacancy contact.