Manager, Analytics (VPSG6)
Show me jobs like this one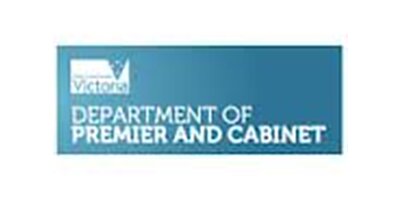 Job Ref:
VG/1346082A
Employer:
Department of Premier & Cabinet (VIC)

Job Type:
Full Time Temporary
Address:
Post Date:
06/07/2018

Department of Premier and Cabinet (DPC) has an exciting opportunity for an experienced Analytics Manager to join the dynamic new team within the Victorian Centre for Data Insights branch.

The Centre will help transform the way the Victorian Government uses data to inform policy making and service design.

This is a "hands-on" Analytics Manager role. We are looking for an experienced, confident & highly motivated Agile practitioner who actively demonstrates a true agile mindset in order to drive forward an ambitious portfolio of initiatives to drive capability uplift across teams.

The successful candidate will apply all their Lean & Agile principles, methods, tools and other expertise in the nurturing and development of their team and to overcome the challenges and impediments which exist in a complex organisational environment.

To be successful in this position you will have;

Strong stakeholder engagement, negotiation and influencing skills
Demonstrated experience in a leadership role in Big Data, Analytics, Software Engineering, Data Science environments
Real-world experience in the application of lean/agile methods & tools, preferably from across a variety of industries
Proven experience in enabling teams to use JIRA, Confluence and Slack

This is an excellent opportunity to use your skills and abilities to be part of a dynamic new team working to improve government policy planning and service design, for the benefit of all Victorians.

The closing date for this position is Sunday, 2 September 2018.

This position is only open to applicants with relevant rights to work in Australia.

How to apply:

Apply before the advertised closing date via the http://careers.vic.gov.au website

All applications should include:

a resume
a cover letter which addresses the key selection criteria (within three pages)

Other relevant information:

Employment of successful candidates will be subject to a National Police Check.

DPC actively promotes diversity, inclusion and an equal opportunity workplace. We welcome applicants from all diverse backgrounds, including Aboriginal and Torres Strait Islander peoples and people with disabilities. All roles at DPC can be worked flexibly, however it may differ from role to role. We work for the people of Victoria by helping the government achieve its strategic objectives. We do this by supporting the Premier, Deputy Premier, Special Minister of State, the Ministers for Aboriginal Affairs, Equality, Multicultural Affairs and Veterans, as well as the Cabinet.

DPC is proud to participate in Recruit Smarter, an initiative of the Victorian Government to address unconscious bias in recruitment practices. For more information on Recruit Smarter, please visit www.vic.gov.au/recruit-smarter or call 13 22 15.