Aboriginal and Torres Strait Islander Health Practitioner
Vacancy has expired
Show me jobs like this one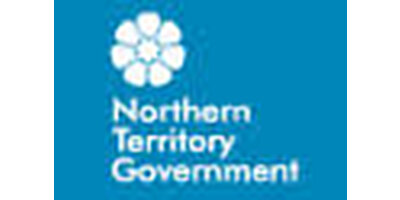 Job Ref:
40275
Employer:
Department of Health (NT)

Job Type:
Permanent Full Time
Address:
Post Date:
02/07/2018

JOB DESCRIPTION

Agency

Department of Health

Work Unit

Outpatients

Job Title

Aboriginal and Torres Strait Islander Health Practitioner

Designation

ATSI Health Practitioners – Class 3

Job Type

Full Time

Duration

Ongoing

Salary

$64,325 - $73,441

Location

Darwin/Palmerston

Position Number

40275

RTF

147848

Closing

15/08/2018

Contact

Jan Gibbett on 08 8922 8141 or janine.gibbett@nt.gov.au

Agency Information

Information for Applicants

Applications must be limited to a one-page summary sheet and an attached detailed resume/cv. For further information for applicants and example applications: click here

Information about Selected Applicant's Merit

If you accept this position, a detailed summary of your merit (including work history, experience, qualifications, skills, information from referees, etc.) will be provided to other applicants, to ensure transparency and better understanding of the reasons for the decision. For further information: click here

Special Measures

The NTPS values diversity and aims for a workforce which is representative of the community we serve. Therefore under an approved Special Measures recruitment plan, ATSI applicants will be given priority consideration and preference in selection for this vacancy if they meet all essential selection criteria and are suitable at the position level. For further information: click here

Apply Online Link

Primary Objective

As a Practitioner, work within a multi-disciplinary team to ensure quality provisions of health care services are delivered in a culturally safe and effective manner by being the first point of contact for Aboriginal and Torres Strait Islander people (if culturally appropriate) that strengthens client participation and commitment with outcomes of addressing the health and social disadvantage needs and promotes client self-management and further access to internal and external health care services.

Key Duties and Responsibilities:

1. As a Practitioner deliver quality health care to Aboriginal and Torres Strait Islander people within the Practitioner's own competency level and agreed protocols to meet expected health outcomes and where appropriate initiate referral pathways to other specialist care.

2. Work in partnership with other team members, and communities to advocate and facilitate the delivery of primary health care

3. Ensure all documentation, records and electronic health information systems are maintained in accordance with Department of Health protocols to ensure continuity and confidentiality of client care is maintained.

4. Participate in the organisation's quality improvement process for the provision of safe, effective and efficient health care.

5. Actively participate in clinical assessments and audits as required by the Director of Aboriginal Health Practitioner including the willingness to develop and implement professional development activities to maintain clinical competency.

6. Participate in the orientation of new staff to Palmerston Regional Hospital (PRH) and work unit to promote effective teamwork and culturally safe health service.

7. Follow defined service quality standards, work health and safety policies and procedures relating to the work being undertaken in order to ensure high quality, safe services and workplaces.

Selection Criteria

Essential:

1. Eligible for Registration and hold an Annual Practising Certificate as an Aboriginal and Torres Strait Islander Health Practitioner with the National Aboriginal and Torres Strait Islander Health Practice Board of Australia.

2. Possess the current Certificate IV Aboriginal and/or Torres Strait Primary Health Care (Practice) or the willingness to undertake assessments against the current qualifications and competencies within an agreed timeframe.

3. Demonstrated clinical experience demonstrating a sound professional background and ability to self-manage within a multi-disciplinary team.

4. Understanding of the health, education and social-justice challenges faced by Aboriginal and Torres Strait Islander people.

5. Demonstrated ability to provide comprehensive, holistic health care to individuals, families and communities based on social-justice principles.

6. Demonstrated ability to identify Legislation, Regulations and Policies which governs service delivery and professional practice.

7. An ability to interact effectively with people from diverse cultures.

8. Well-Developed oral, written and Information Technology (IT) communication skills.

9. Holds a current NT manual driver's license or ability to obtain prior to commencement.

Further Information:

Department of Health has a Smoke Free Policy. Staff are not permitted to smoke anywhere on Departmental premises, facilities or vehicles, nor whilst working off-site. Positions may be subject to pre-employment checks such as immunisation requirements, working with children clearance notice and criminal history checks. A criminal history will not exclude an applicant from this position unless it is a relevant criminal history. More information on pre-employment checks specific to this role can be sourced through the vacancy contact.