Manager School Financial Support
Vacancy has expired
Show me jobs like this one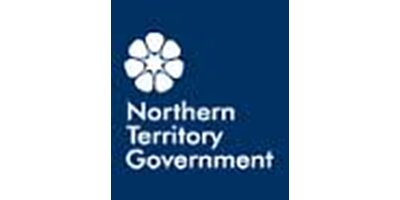 Job Ref:
040459
Employer:
Department of Education (NT)

Job Type:
Permanent Full Time
Address:
Post Date:
02/07/2018

JOB DESCRIPTION

Agency

Department of Education

Work Unit

School Financial Improvement and Support

Job Title

Manager School Financial Support

Designation

Administrative Officer 7

Job Type

Full Time

Duration

Ongoing

Salary

$101,695 - $109,403

Location

Alice Springs

Position Number

40459

RTF

147791

Closing

15/08/2018

Contact

Elise Dungey on 08 8901 4927 or elise.dungey@nt.gov.au

Agency Information

N/A

Information for Applicants

Applications must be limited to a one-page summary sheet and an attached detailed resume/cv. For further information for applicants and example applications: click here

Information about Selected Applicant's Merit

If you accept this position, a detailed summary of your merit (including work history, experience, qualifications, skills, information from referees, etc.) will be provided to other applicants, to ensure transparency and better understanding of the reasons for the decision. For further information: click here

Special Measures

The NTPS values diversity and aims for a workforce which is representative of the community we serve. Therefore under an approved Special Measures recruitment plan, ATSI applicants will be given priority consideration and preference in selection for this vacancy if they meet all essential selection criteria and are suitable at the position level. For further information: click here

Apply Online Link

Primary Objective

:

T

he Manager, School Financial Support

provides timely, accurate and quality leadership of business functions for bureau serviced schools in the region.

Context Statement:

This position will be providing high level expert operational advice and support, management of the bureau based business managers within their region in a way that builds the capability of school and system leaders, and promoting best practice financial processes.

Key Duties and Responsibilities:

1. Deliver expert advice, training and leadership to service the financial, governance and operational needs of bureau serviced schools, and follow up on transactional and operational queries.

2. Drive a culture of continuous improvement by leading and encouraging others in identifying and analysing issues and opportunities for improvement and providing innovative ideas, solutions and alternatives for change.

3. Stand in as a relief business manager when all bureau business managers and relief business managers are otherwise engaged, to cover periods of leave.

4. Develop and maintain effective collaborative relationships with a diverse range of stakeholders.

5. Actively participate in developing resources to improve financial management, procurement, internal controls and governance processes of schools.

Selection Criteria

Essential:

1. High level demonstrated ability and knowledge in the application of financial accounting principles and practices in budget management and internal control frameworks and efficient application of policy.

2.

Ability to effectively use and support users in a range of finance and office information systems such as office automation software, accounting packages such as MYOB, spreadsheets, databases and report generation tools.

3. Well-developed interpersonal, written and oral communication and negotiation skills with the ability to influence, tailor style, language and mode of delivery to convey or explain complex financial information, concepts and processes clearly across a range of audiences.

4.

Methods in leadership and the coordinated management of a Finance team to deliver Department objectives, with skills in aligning these to school requirements.

5.

Demonstrated experience in leadership and coordinated management of a team to deliver objectives, with skills which aligns to school requirements.

Desirable:

1. Bachelor of Business (majoring in accounting) or equivalent.

2. A working knowledge of the education systems and the school environment to contribute to the development of business support strategies and initiatives.

Further Information: The successful applicant must have no significant criminal record confirmed by a Police Criminal History check and have, or be in the process of obtaining, a current Working with Children Card. This position requires remote travel throughout the region in light aircraft and 4WD including overnight stays.