Mental Health Nurse
Vacancy has expired
Show me jobs like this one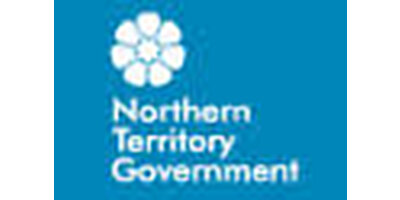 Job Ref:
03999
Employer:
Department of Health (NT)

Job Type:
Permanent Full Time
Address:
Post Date:
02/07/2018

JOB DESCRIPTION

Agency

Department of Health

Work Unit

Mental Health Inpatient Unit

Job Title

Mental Health Nurse

Designation

Nurse 2

Job Type

Full Time

Duration

Fixed for 6 months

Salary

$64,930 - $85,903

Location

Alice Springs

Position Number

3999

RTF

147723

Closing

15/08/2018

Contact

Gina Roy on 08 8951 7713 or gina.roy@nt.gov.au

Agency Information

Information for Applicants

Applications must be limited to a one-page summary sheet and an attached detailed

resume/cv. For further information for applicants and example applications: click here

Information about Selected Applicant's Merit

If you accept this position, a detailed summary of your merit (including work history, experience, qualifications, skills, information from referees, etc.) will be provided to other applicants, to ensure transparency and better understanding of the reasons for the decision. For further information: click here

Special Measures

The NTPS values diversity and aims for a workforce which is representative of the community we serve. Therefore under an approved Special Measures recruitment plan, ATSI applicants will be given priority consideration and preference in selection for this vacancy if they meet all essential selection criteria and are suitable at the position level. For further information: click here

Apply Online Link

Primary Objective: Deliver high quality, holistic nursing care to clients of Central Australia Mental Health in accordance with the philosophy of an integrated, continuum of care framework.

Key Duties and Responsibilities:

1. Provide direct care to patients and complete comprehensive assessments including risk assessments.

2. Contribute to individual, family or group programs aimed at improving the client's sense of wellbeing and health.

3. Maintain accurate, legible, client records consistent with professional and national standards.

4. Assist in the evaluation of service delivery through actively participating in quality management activities.

5. Assume responsibility for contributing to and maintaining a safe, professional working environment.

6. Participate as a member of a multidisciplinary team to case management discussions, allocation and review of patients within the practice setting.

7. Assume responsibility for seeking out opportunities for professional development including undertaking regular performance appraisal.

8. Follow defined service quality standards, work health and safety policies and procedures relating to the work being undertaken in order to ensure high quality, safe services and workplaces

Selection Criteria

Essential:

1. Registration as a Nurse with the Nursing Board of the Australian Health Practitioner Regulation Agency, holding a current Annual practicing Certificate and recognised qualifications in Mental Health Nursing.

2. Post graduate qualifications in Psychiatric Nursing and at least 2 years' experience in an Acute Inpatient setting.

3. Ability to engage in safe practice, problem solve and work without direct, continual supervision.

4. Ability to demonstrate a range of post-registration employment experience.

5. Familiar with computerised client databases.

6. Demonstrated ability to engage in collaborative work within multi-disciplinary teams.

7. Ability to maintain confidentiality.

8. An ability to interact effectively with people of diverse cultures.

Desirable:

1. Knowledge of the NT Mental Health and Related Services Act.

2. A current NT Driver Licence or ability to obtain.



Further Information: Department of Health has a Smoke Free Policy. Staff are not permitted to smoke anywhere on Departmental premises, facilities or vehicle nor whilst working off-site. The preferred or recommended applicant will be required to hold a current working with children clearance notice and undergo a criminal history check. A criminal history will not exclude an applicant from this position unless it is relevant to the position.