Mining Operations Project Officer
Vacancy has expired
Show me jobs like this one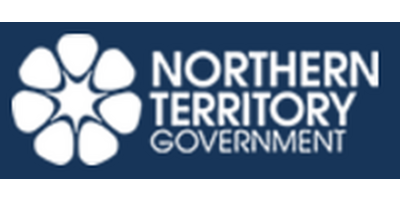 Job Ref:
004930
Employer:
Department of Infrastructure, Planning and Logistics (NT)

Job Type:
Full Time Temporary
Address:
Post Date:
02/07/2018

JOB DESCRIPTION

Agency

Department of Primary Industry and Resources

Work Unit

Mining Operations

Job Title

Mining Operations Project Officer

Designation

Administrative Officer 6

Job Type

Full Time

Duration

Ongoing commencing 24/09/2018

Salary

$86,007 - $96,145

Location

Darwin

Position Number

4930

RTF

147571

Closing

15/08/2018

Contact

Andria Handley, A/Director Mining Operations on 08 8999 5029 or andria.handley@nt.gov.au

Agency Information

Information for Applicants

Applications must be limited to a one-page summary sheet and an attached detailed

resume/cv. For further information for applicants and example applications: click here

Information about Selected Applicant's Merit

If you accept this position, a detailed summary of your merit (including work history, experience, qualifications, skills, information from referees, etc.) will be provided to other applicants, to ensure transparency and better understanding of the reasons for the decision. For further information: click here

Special Measures

Not applicable to this vacancy.

Apply Online Link

Primary Objective:

Support the Director Mining Operations, by assisting in the management of projects, related to improving in the regulation and administration of the Mining Management Act for Authorised mines. Manage the statutory database for mining activities, and produce reports on mining activities.

Key Duties and Responsibilities:

1. Provide executive support to the Director Mining Operations, working with staff to ensure their understanding and participation in the application of Mining Operation's systems, policy, planning and reporting responsibilities.

2. Coordinate the development, maintain and improve policies, processes and procedures for managing information and delivery of Mining Operations.

3. Manage the Statutory Register in accordance with legislative, policy, procedural and business requirements.

4. Facilitate digitisation and online access to Authorised mining activity information.

5. Support the Director Mining Operations by providing secretariat support to various committees and working groups and similar.

6. Research, analyse and prepare high quality report writing as required while ensuring that timeliness and quality is maintained in implementing policy and projects.

7. Provide advice and make determinations and recommendations on legislation, policy and procedures related to and/or impacting on the Mining Management Act.

Selection Criteria:

Essential:

1. Extensive experience developing operational policies and procedures based on legislative requirements.

2. High level interpersonal, negotiation and written and verbal communication skills.

3. Ability to work under pressure and deliver to tight timeframes.

4. Experience in database management.

5. Demonstrated project management and organisational skills including the ability to set and meet deadlines, a capacity for problem solving and to work with some autonomy.

6. An ability to interact effectively with people from diverse cultures.

Desirable:

1. Knowledge of mining regulation, the mining industry and related terminology, and the role of Mines Division and its relationship with other environmental assessment processes within government.