Radiographer/Sonographer
Vacancy has expired
Show me jobs like this one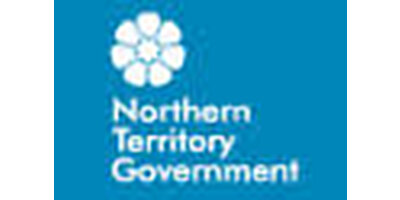 Job Ref:
040407
Employer:
Department of Health (NT)

Job Type:
Permanent Full Time
Address:
Post Date:
02/07/2018

JOB DESCRIPTION

Agency

Department of Health

Work Unit

Gove Hospital East Arnhem Region

Job Title

Radiographer/Sonographer

Designation

Professional 3

Job Type

Full Time

Duration

Fixed for 2 years

Salary

$98,959 - $110,829

Location

Nhulunbuy

Position Number

40407

RTF

146580

Closing

15/08/2018

Contact

David Outen on 08 8987 0278 or david.outen@nt.gov.au

Agency Information

Information for Applicants

Applications must be limited to a one-page summary sheet and an attached detailed

resume/cv. For further information for applicants and example applications: click here

Information about Selected Applicant's Merit

If you accept this position, a detailed summary of your merit (including work history, experience, qualifications, skills, information from referees, etc.) will be provided to other applicants, to ensure transparency and better understanding of the reasons for the decision. For further information: click here

Special Measures

The NTPS values diversity and aims for a workforce which is representative of the community we serve. Therefore under an approved Special Measures recruitment plan, ATSI applicants will be given priority consideration and preference in selection for this vacancy if they meet all essential selection criteria and are suitable at the position level. For further information: click here

Apply Online Link

Primary Objective

Provide radiographic and ultrasound services for Gove District Hospital and the surrounding communities of the East Arnhem Region.

Key Duties and Responsibilities:

1. Provide medical imaging services at the Hospital as required to assist with the diagnosis and therefore treatment of patients.

2. Participate in a shared 24 hour on-call cover so that a medical imaging service is available at all times

3. Adhere to the radiation safety policy of the department to ensure minimum radiation exposure of patients and staff.

4. Work as part of the health care team to maintain the quality of the radiology service.

5. Assist with sonographic and ultrasound interpretation, where appropriate.

6. Travel in a light aircraft to remote communities to provide medical imaging services.

7. Follow defined service quality standards, work health and safety policies and procedures relating to the work being undertaken in order to ensure high quality, safe services and workplaces

8. Foster a positive workplace culture through exemplary leadership practices and role modelling behaviour.

Selection Criteria

Essential:

1. Degree in Medical Imaging and a degree/diploma in ultrasound.

2. Eligibility for the registration with Australian Health Practitioner Regulation Agency (AHPRA) and Australian Sonographer Accreditation Agency (ASAR).

3. Relevant post graduate experience.

4. Ability to work as a member of a team and to communicate clearly with other radiographers, medical and nursing staff.

5. Ability to communicate with the patients from a diverse range of cultural and social backgrounds.

6. Knowledge of general practices and procedures applicable to general radiology and sonography.

Further Information: Department of Health has a Smoke Free Policy. Staff are not permitted to smoke anywhere on Departmental premises, facilities or vehicles, nor whilst working off-site. Positions may be subject to pre-employment checks such as immunisation requirements, working with children clearance notice and criminal history checks. A criminal history will not exclude an applicant from this position unless it is a relevant criminal history. More information on pre-employment checks specific to this role can be sourced through the vacancy contact.