Clinical Pharmacist
Vacancy has expired
Show me jobs like this one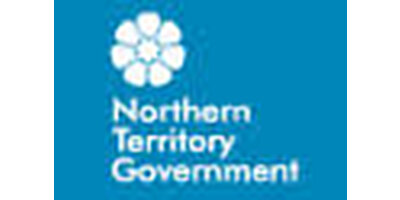 Job Ref:
040408
Employer:
Department of Health (NT)

Job Type:
Permanent Full Time
Address:
Post Date:
02/07/2018

JOB DESCRIPTION

Agency

Department of Health

Work Unit

Pharmacy

Job Title

Clinical Pharmacist

Designation

Professional 2

Job Type

Full Time

Duration

Fixed from 03/09/2018 for 2 years

Salary

$80,049 - $95,996

Location

Nhulunbuy

Position Number

40408

RTF

146529

Closing

15/08/2018

Contact

Kara Milne, Pharmacy Manager GDH on 08 8987 0235 or kara.milne@nt.gov.au

Agency Information

Information for Applicants

Applications must be limited to a one-page summary sheet and an attached detailed

resume/cv. For further information for applicants and example applications: click here

Information about Selected Applicant's Merit

If you accept this position, a detailed summary of your merit (including work history, experience, qualifications, skills, information from referees, etc.) will be provided to other applicants, to ensure transparency and better understanding of the reasons for the decision. For further information: click here

Special Measures

The NTPS values diversity and aims for a workforce which is representative of the community we serve. Therefore under an approved Special Measures recruitment plan, ATSI applicants will be given priority consideration and preference in selection for this vacancy if they meet all essential selection criteria and are suitable at the position level. For further information: click here

Apply Online Link

Primary Objective: Responsible for the provision of all required medication management services to clients at Gove District Hospital (GDH). These services include inpatient and outpatient dispensing, ward based clinical pharmacy services, supervision of technical staff, provision of medicines information, and liaison with remote health centres.

Key Duties and Responsibilities:

1. Provide a comprehensive ward-based clinical pharmacy service, in accordance with departmental guidelines, to nominated clinical areas of GDH as part of a multi-disciplinary team.

2. Supervise technical staff in accordance with the NT Medicines, Poisons and Therapeutic Goods Act.

3. Provide inpatient and outpatient dispensing and related counselling, and maintain accurate prescription records.

4. Provide culturally appropriate medicines information and continuing education for clients and other hospital staff.

5. Assist in the monitoring of drug use and implementation of relevant policies within the Top End Health Service.

6. Actively promote and participate in quality improvement initiatives and professional development activities related to medication management.

7. Control the acquisition/storage and co-ordinate the supply of all required pharmaceuticals in accordance with legislation.

8. Foster a positive workplace culture through exemplary leadership practices and role modelling behaviour.

9. Follow defined service quality standards, work health and safety policies and procedures relating to the work being undertaken in order to ensure high quality, safe services and workplaces.

10. Maintain a commitment to ensuring contemporary knowledge and professional development through membership of appropriate organisations and completion of relevant courses of study.

Selection Criteria

Essential:

1. Registration as a Pharmacist with the Pharmacy Board of Australia and current clinical pharmacy experience .

2. Demonstrated sound level of current clinical pharmacy practice and knowledge, commitment to ongoing professional development, and willingness to provide education to other staff.

3. Demonstrated understanding of Quality Use of Medicines principles and commitment to CQI.

4. Ability to think laterally and solve complex multi-faceted problems independently with initiative.

5. Excellent written and verbal communication skills including the ability to work well with multidisciplinary colleagues and provide care for people of diverse cultures.

Desirable:

1. Previous hospital pharmacy experience.

2. Demonstrated experience in working with people of diverse cultures, particularly with Indigenous Australians.

Further Information: Department of Health has a Smoke Free Policy. Staff are not permitted to smoke anywhere on Departmental premises, facilities or vehicles, nor whilst working off-site. Positions may be subject to pre-employment checks such as immunisation requirements, working with children clearance notice and criminal history checks. A criminal history will not exclude an applicant from this position unless it is a relevant criminal history. More information on pre-employment checks specific to this role can be sourced through the vacancy contact.