Business Process Analyst
Show me jobs like this one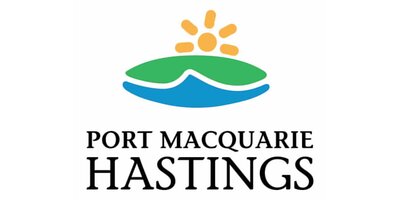 Job Ref:
PMC2018110
Employer:
Port Macquarie Hastings Council

Job Type:
Full Time Temporary
Address:
Post Date:
01/08/2018



Business Process Analyst





About the Role

The Business Process Analyst position is responsible for reviewing, mapping and translating business processes into tangible business benefits for Council.

Specifically you will be responsible for:

Reviewing and analysing current business processes and practises to identify quantifiable opportunities for improvement at both an operational and strategic level
Facilitating business process mapping workshops as required
Using customer centered thinking in the development of "To Be" business processes.
Modeling and documenting current, proposed and implemented processes
Supports and guides business problem solving utilising proven improvement methodologies
Ensuring mechanisms are put in place to measure the expected benefits of improvement initiatives
Provides an interface between business users and Digital Technology to interpret business process and technical requirements

About You

To be successful in this role you shall require:

Relevant tertiary qualification and/or Lean Six Sigma (or equivalent) qualification.
A minimum of 3-5 years' experience as a Business Process Analyst with demonstrated ability to facilitate workshops, process mapping and process re-engineering.
Comfortable in challenging the status quo in order to find efficiencies and support new ways of working.
Proven problem solving and analytical skills.
Strong practical knowledge of formal project methodologies along with professional documentation skills.

Remuneration

This is a full time, temporary role, with a remuneration in the range of $78,216 – 87,998 p.a (depending on skills, experience and qualifications), plus superannuation for a 35 hour week worked in accordance with Council's Flexible Working Hours policy.

About Council

Port Macquarie-Hastings Council is located on the mid north coast of NSW in one of Australia's fastest growing regions. We have a strong commitment to organisational excellence and community, through our service provision to some 80,000 residents. With an enviable climate, the Hastings region is a premier tourist destination offering a diverse range of lifestyle options that are great for supporting a healthy work life balance. Port Macquarie-Hastings Council was the 2017 winner of the prestigious A R Bluett Memorial award for most progressive and innovative council in NSW.

Please contact Emma Fitzwilliam – ICT Project Manager on (02) 6581 8111.

Position Description

Selection Criteria

All applications must be submitted no later than 11.30pm on Sunday 19 August 2018.

Note: Suitable candidates may be placed on an eligibility list for future identical positions, or a talent pool for like positions for a period of 12 months.