ICT Governance Analyst
Vacancy has expired
Show me jobs like this one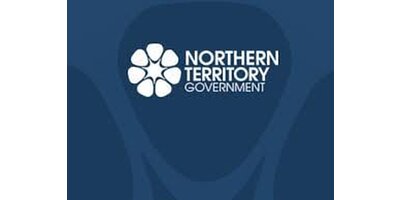 Job Ref:
35477
Employer:
Department of Corporate and Information Services (NT)

Job Type:
Permanent Full Time
Address:
Post Date:
01/07/2018

JOB DESCRIPTION

Agency

Department of Corporate and Information Services

Work Unit

Information and Communications Technology Governance

Job Title

ICT Governance Analyst

Designation

Administrative Officer 7

Job Type

Full Time

Duration

Fixed to 08/02/2019

Salary

$101,695 - $109,403

Location

Darwin

Position Number

35477

RTF

147695

Closing

13/08/2018

Contact

Donald Young on 08 8924 3824 or Donald.Young@nt.gov.au

Agency Information

Information for Applicants

Applications must be limited to a one-page summary sheet and an attached detailed resume/cv. For further information for applicants and example applications: click here

Information about Selected Applicant's Merit

If you accept this position, a detailed summary of your merit (including work history, experience, qualifications, skills, information from referees, etc.) will be provided to other applicants, to ensure transparency and better understanding of the reasons for the decision. For further information: click here

Special Measures

Not applicable to this vacancy.

Apply Online Link

Primary Objective:

Provide high level advice, in-depth critical analysis of major Information and Communications Technology (ICT) projects and high-quality support to the NTG ICT Governance Board and agencies in accordance with the NTG ICT Governance Framework and the Treasurer's Directions – ICT Series.

Context Statement:

This position is a key advisor and subject matter expert to the whole of government ICT Governance Board, the peak body for ICT policy and strategy formulation, and provides cross-sector governance of ICT matters. The Senior ICT Governance Analyst plays a key leadership role in this cross-government function. As part of business improvement for the ICT Governance function, this role will coordinate some service improvement initiatives, review of online advice and toolkits and ongoing meeting management.

Key Duties and Responsibilities: Provide high level expertise, quality advice and in-depth critical analysis of major ICT projects to all NT Government agencies on strategic and operational approaches to address identified issues to ensure successful project completion. Develop, implement and maintain key governance, quality assurance and risk management frameworks, standards and processes relating to whole of government ICT initiatives.

Selection Criteria

Essential:

1. Sound knowledge of contemporary approaches and emerging trends in governance and risk management requirements applicable to ICT projects, frameworks and techniques, including change management and project management frameworks, methodologies, processes and tools.

2. Sound conceptual and analytical skills, with the ability to evaluate benefits and strategies on complex issues.

3. Demonstrated ability to respond in a positive and flexible manner in an environment of ongoing change, uncertainty and pressure.

4. Proven experience in project management, with a focus on ICT projects and associated governance requirements, developing and implementing solutions.

5. Exceptional communication and project management skills with the ability to translate technical specifications into plain English and proven experience in negotiation, mediation and engagement with a diverse range of stakeholders.

6. Demonstrated work ethic and attitude which emulates DCIS values of being professional, accountable, honest and innovative.

Desirable:

1. Qualifications in relevant disciplines eg. ICT, Business, Project Management discipline or similar.

Further Information: The recommended applicant will be required to undergo a criminal history check prior to selection being confirmed. A criminal history will not exclude an applicant from this position unless it is a relevant criminal history.